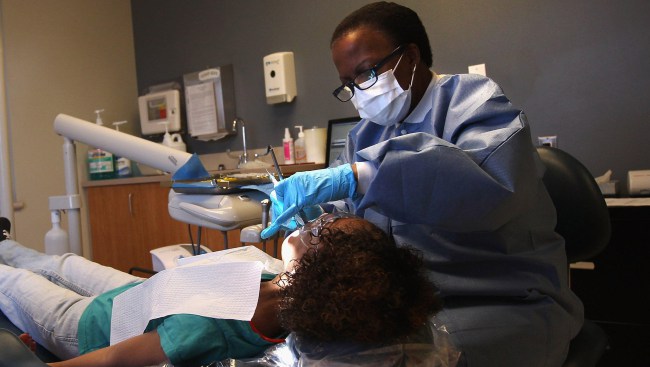 Learn what you can do to prevent tooth decay
It is a well known fact that too much sugar can lead to tooth decay. However, it is not the sugar itself that does the damage, but rather a chain of events that takes place after having a sugary meal that causes the damage to teeth. Your children may be more inclined to heed your warnings about the effects of sugar on their teeth if they know about the continuous tug-of-war taking place inside their mouths. Here's how taking certain actions can prevent tooth decay from hijacking your family's oral health.
How Cavities Develop
According to the National Institute of Dental and Craniofacial Research (NICDR), the mouth is full of hundreds of bacteria, many of which are beneficial to the oral ecosystem. However, certain harmful oral bacteria actually feed on the sugars you eat to create acids that destroy the tooth enamel, which is the shiny, protective outer layer of the tooth. Cavities are a bacterial infection created by acids, that cause your teeth to experience a hole in them. Without treatment, cavities can progress past the enamel and into the deeper layers of the tooth, causing pain and possible tooth loss.
A Constant Battle in the Mouth
Your teeth are frequently under attack by acids, but the good news is this damage is constantly being reversed. Acids leech minerals from the enamel through a process called demineralization. Fortunately, the natural process of remineralization replaces those minerals and strengthens the teeth all over again – and your saliva is a key player. Saliva contains minerals such as calcium and phosphates to help repair the teeth. Fluoride is another mineral that helps repair weakened enamel. However, replacing lost minerals can only do so much to prevent the effects of sugar on teeth if you eat lots of sweets and starches throughout the day. Limiting your sugar intake is vital if you want to give your mouth a fighting chance to fix the damage.