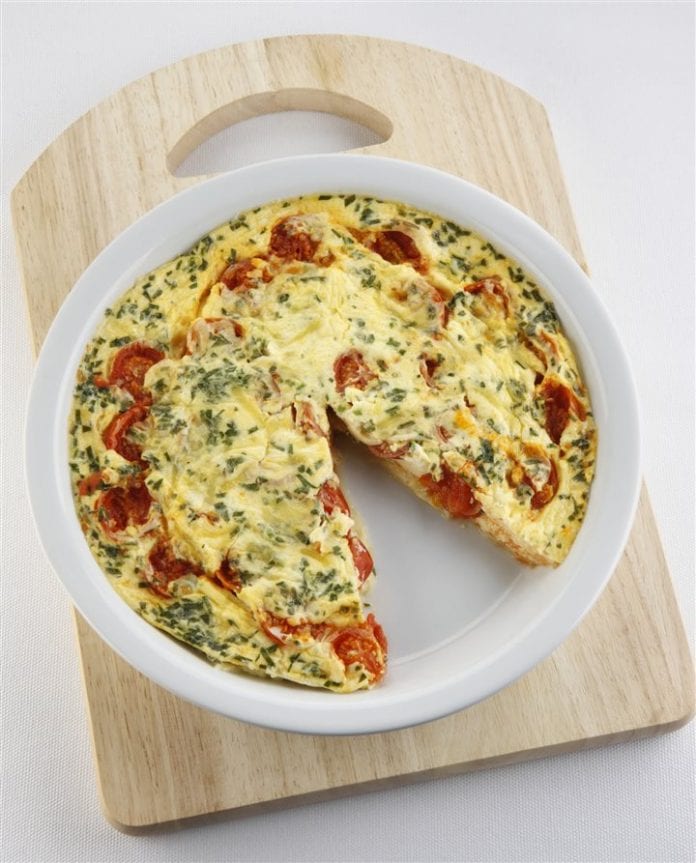 Here is an easy, delicious and nutritious family meal recipe that take less than 30 minutes to prepare.
Pizza Frittata 
What you'll need:
4 Eggland's Best eggs, large
3 large Idaho potatoes, peeled
1 tablespoon olive oil
4 sun dried tomatoes, packed in oil, thinly sliced
1/2 cup sliced black olives
2 tablespoons pesto
4 ounces turkey pepperoni
4 ounces shredded provolone cheese
What to do:
Preheat oven to 400 degrees Fahrenheit. Peel potatoes and slice thin using a knife or mandolin slicer. Arrange potatoes on a 12-inch pizza pan (or in a baking dish) and drizzle with olive oil. Bake potatoes for 10 minutes.
Meanwhile, whisk eggs, tomatoes, olives and pesto in a large bowl.
Remove potatoes from oven and pour egg mixture over pan. Top with cheese and pepperoni and bake for an additional 15 minutes.