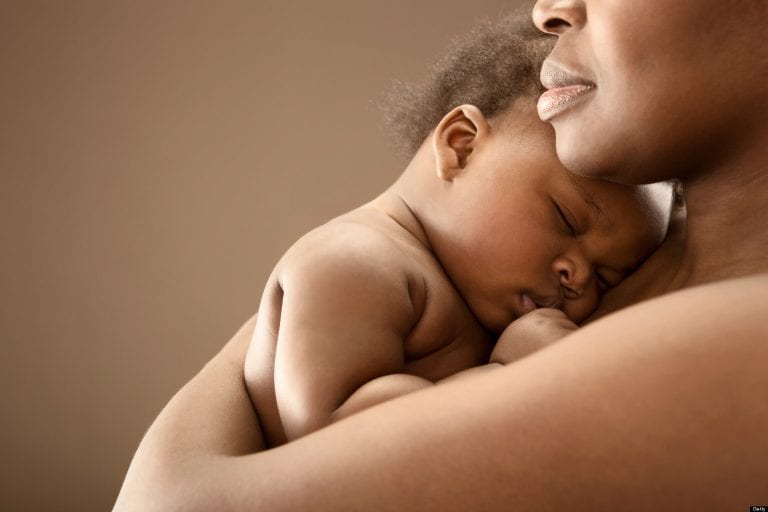 A recent poll designed to deepen understanding and gauge perceptions around sickle cell disease (SCD) among African Americans was conducted recently by Pfizer Inc., the National Newspaper Publishers Association (NNPA), and scholars from Howard University.  This new poll revealed that while the majority of respondents were familiar with SCD and understood the disease in general, only one-third (36%) was aware that it disproportionately affects people of African descent.
This new revelation now demonstrates that among African Americans, there is a critical need for education and awareness.  
Important Facts about the Sickle-Cell Disease
The most important facts regarding SCD are:

Sickle cell disease is a lifelong and debilitating disorder that affects red blood cells.

It is the most common inherited blood disorder in the US.

Most people living with sickle cell disease are of African descent.

SCD occurs in one out of every 365 African American births.
"These poll findings will give our readers an in-depth understanding of how sickle cell disease is perceived by African Americans," said Dr. Benjamin F. Chavis, Jr., President of NNPA, a trade association of 211 African American-owned community newspapers from around the US. "With this knowledge from the dedicated research team at Howard University, and through our collaboration with Pfizer, we can spur meaningful conversation and assess the best ways to improve disease education for those impacted in our communities."
Poll Findings
The poll also revealed:
91%

 of respondents indicated that they 

believed health care professionals to be trustworthy

.

Over

three quarters

 

(79%)

 of respondents described SCD as "more important" or "just as important" as other health conditions.

Most respondents 

(76%)

 

had

 

positive or neutral attitudes toward SCD clinical trials

 and a majority indicated a willingness to participate in future clinical trials for SCD, given appropriate knowledge and recommendations from health care professionals.

Historically, clinical trial recruitment obstacles have been a barrier in SCD research. In a review of 174 SCD trials, difficulty enrolling patients was the stated cause in nearly half of the trials that terminated early

.

The majority of respondents,

(79%)

,

understood the importance of disease education

 and expressed the need for additional current information, specifically regarding pain relief, clinical trials, and progress toward better treatment or a cure.
"We are encouraged by the poll results as they have allowed us to gain a better understanding of the perceptions of SCD among African Americans. These insights will not only help us determine how to further enhance disease education and awareness, but will also help us educate SCD patients and their families about the importance of clinical trials in bringing novel treatment options to market for those in need," said Dr. Kevin W. Williams, Chief Medical Officer, Pfizer Rare Disease.
About the Poll
The National Poll of African Americans on Sickle Cell Disease Awareness questionnaire was conducted via a telephone interviewing system by the Howard University Interdisciplinary Research Team on behalf of Pfizer Inc. and the National Newspaper Publishers Association (NNPA) between June 15, 2017 and July 15, 2017. A total of 741 surveys were completed, drawing from 31,934 telephone calls made that resulted in polling answers from 741 individuals aged 20–70 living across the US, who identified as being of African American ethnicity. Poll respondents were selected from individuals who had agreed to participate in the survey through the Howard University Interdisciplinary Research Team. Results are weighted to the African American population projected by the Census in the American Community Survey. The poll was conducted using a nationally representative survey of the African American population to accurately measure the knowledge, perceptions, and behavior of the community with regard to sickle cell disease.
About Sickle Cell Disease
Sickle Cell Disease is a genetic condition that is present at birth. It is inherited when a child receives two sickle cell genes—one from each parent.
SCD is a group of inherited red blood cell disorders. Healthy red blood cells are round, and they move through small blood vessels to carry oxygen to all parts of the body. In SCD, the red blood cells become hard and sticky and look like a C-shaped farm tool called a "sickle." People with SCD can live full lives and enjoy most of the activities that other people do.
The sickle cells die early, which causes a constant shortage of red blood cells. Also, when they travel through small blood vessels, they get stuck and clog the blood flow. This can cause pain and other serious problems such infection, acute chest syndrome and stroke.
Find Out More
To find out more about SCD, visit: https://www.cdc.gov/ncbddd/sicklecell/index.html