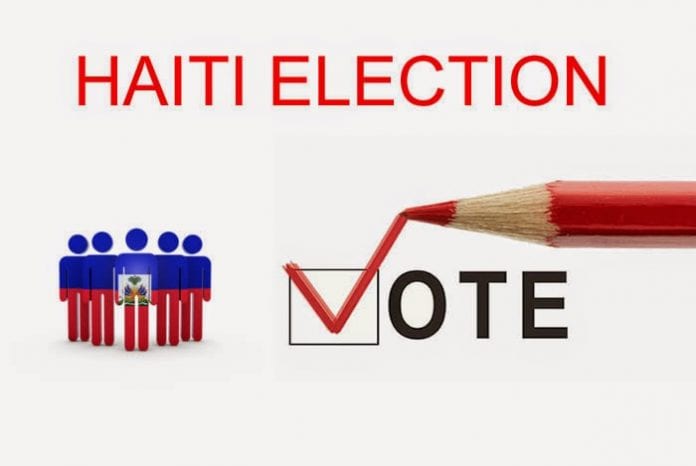 Political parties in Haiti on Friday called on the electoral officials to investigate allegations of voter fraud in last Sunday's presidential elections before any official announcement is made of the winners.
Jude Celestin, who is one of the presidential candidates, has written to the Provisional Electoral Council (CEP) alleging that members of his LAPEH party at the Voting Tabulation Center (CTV) "saw and noted that many minutes transmitted to the CTV were accepted and validated, whereas the correlative listings of  do not have signatures or fingerprints of the voters, only able to guarantee the authenticity of the vote with reference to article 158.1 of the electoral decree".
Celestin is warning that "if, in the next hours and before any proclamation of partial results, such a flagrant violation is not corrected, it risks to irreparably damage the integrity and reliability of the entire process".
Earlier this week, Interim President Jocelerme Privert called on Haitians to a accept the outcome of Sunday's vote for a new head of state, saying it is important for Haiti to emerge from the political instability over the years.
At least six million Haitians were eligible to vote for one of 27 presidential candidates, as well as for members of both houses of parliament in elections that had been repeatedly delayed for various reasons.
Suriname celebrates 41 years of Independence
Suriname is celebrated its 41st anniversary of political independence from the Netherlands on Thursday with the traditional military parade and a public holiday.
The main events marking Independence Day are held at the Paramibo Presidential Palace, a grand colonial era building on Independence Square with President Desi Bouterse taking the guard of honour.
In a brief statement marking the occasion, the Secretary general of the Guyana-based Caribbean Community (CARICOM), Irwin La Rocque lauded Suriname for  tremendous strides made since attaining nationhood.
In his congratulatory message La Rocque noted the global respect Suriname has earned through its sports, culture and academic excellence.
He also applauded Suriname's role in the CARICOM Quasi-Cabinet where the country has lead responsibility for community development, including youth, sports and culture.
Suriname gained independence from the Kingdom of the Netherlands on November 25, 1975.