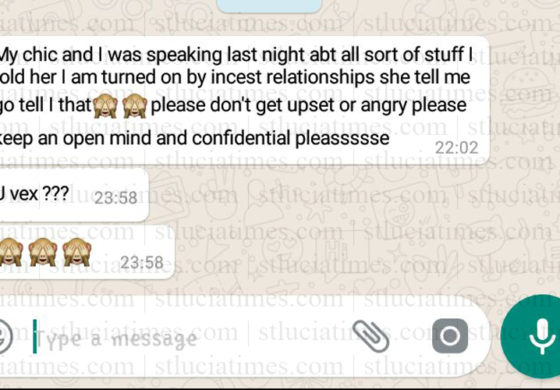 Over 80 percent of reports to Human Services are about incest.
The head of Saint Lucia's Department of Social Services, has reported that her department is receiving 'alarming' reports of incest and wants the activity to stop.
According to the department incest continues to be a 'real issue' for the Department of Human Services.
"A lot of our reports, over 80 percent of our reports, are that of incestuous relationships. Particularly of sexual relationships between fathers and daughters, siblings and other family members," Director of Social Services on the island, Elizabeth Lewis, said.
A longstanding issue
Lewis said her department recognizes that incest has been a long standing issue in the society.
Several reasons have been offered to explain why incest occurs, but there has never been any research to determine what the issue really is.
Lewis said incest is a source of concern for the Department of Human Services.
"We are always concerned because we recognize that it is a criminal offence in Saint Lucia," she told St Lucia Times, adding that the activity has a devastating psychological effect on victims and families.
"Persons who have these tendencies need to see a psychologist – they need to see a counsellor to deal with whatever issues that they have," Lewis said.
Lewis said persons who know of cases of incest should report the matter to the authorities.
"What we are seeing a lot of times is that victims of incest become perpetrators of it," she observed.
Brother propositioned his two sisters
She spoke against the backdrop of reports in the local media this week that that a local woman and her sister were propositioned by their brother during a WhatsApp conversation.
One of the women said the brother even wanted to arrange for her to spend time with him at a guest house where they could have sexual relations.
The woman, who said she was angry and disgusted, disclosed that she shared the offensive messages with the rest of her family and told the brother she wanted nothing to do with him anymore.
She also said she spoke with the man's wife out of concern of what he may do to his own children.
She said her brother then asserted that she was accusing him in an effort to obtain family property.
"He even told someone that he did not know it was me – he thought that it was his wife he was messaging," she said.