With October being Breast Cancer Awareness Month, Caribbean National Weekly sat down with breast cancer survivor, Jamaican Anna Smith, to discuss her journey with the disease. She spoke candidly about her decisions, and how she feels now that it is all behind her.
Tanya N. Ragbeer
At 50 years old, cancer survivor Anna Smith discovered that something was wrong during a breast examination self-test. She found a lump in one of her breasts and was quick to act. "Well, I'd better go to the doctor and find out what it is," she thought.
This was March, 2015. However, it wasn't until May of that year that she was officially diagnosed.
"I went to the doctor and got all my tests done, got my mammogram done. The office that I went to, Pembroke Pink, has a doctor on staff and actually tells you immediately (whether or not there is anything positive)," said Smith.
The staff are also quick to respond, so when I did the mammogram, the lady looked at me and said, 'let me get the doctor'."
- Advertisement -

Positive diagnosis
 When the doctor arrived, he was also forthcoming. "It looks positive," he told her and immediately recommended additional testing. Smith was sent for a biopsy and ultrasound, which produced positive results though it did not appear to have spread to her other breast, or organs.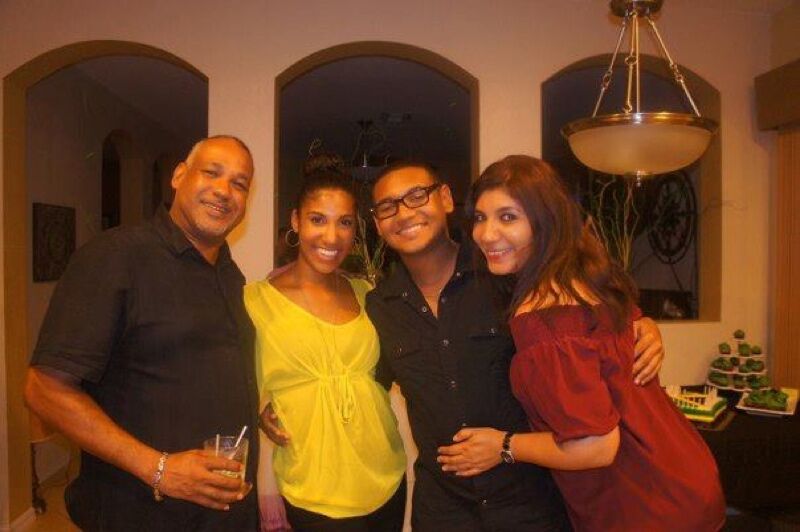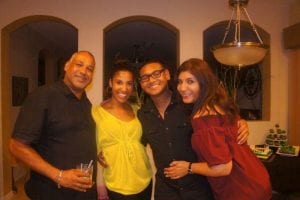 Smith, a practical person, told her husband. "It's positive, I have to make an appointment with a surgical oncologist so I'll do that today, but right now, I'm going to work."
Several biopsies
The surgical oncologist scheduled several biopsies: a standard biopsy, an MRI biopsy, and one where "they do the biopsy while you are sitting on a chair, you can actually see your results on a screen in front of you," she said.  Each came back positive.
Following conclusive results on the breast, the doctor recommended checking the other, "just to make sure." So, Smith was sent back to do additional biopsies on the other breast.
"I have always had fibrocystic breasts," Smith proclaimed.
However, the results were negative. Despite the fact, the doctor felt there was a high percentage that something could develop in the cancer-free breast.
"We would have to make a decision," Smith was told "either we wait and see if anything develops in the other one, or you take care of them both at the same time."
No hesitation
Without hesitation, Smith told her doctor, "There is no decision to make. Whatever has to be done, let's go ahead and do it."
Double mastectomy
She endured a double mastectomy.  "The way I look at it is, that you can't be afraid. Yes, you're nervous and you don't know what stage you're at, you don't know how far it's gone… when you first find out, you don't know all of these things,"  said the cancer survivor.
When the doctor read her the results, she immediately told him, "I don't want to take out the lump, I just want to take it off." And when he asked her about the other one, she responded, "I'll just take that off too."
Not wanting to be consumed by the experience, Smith continued working "like nothing happened" until she received the final results.
"If I was to sit at home and focus on it or discuss it a lot before I found out how bad it was, I think I would have been more frightened, but I think that because I kept myself busy, I didn't focus too much on it.
Reconstruction
Anna Smith went through six surgeries.  "It would have been probably four, but I had a mishap with one of them so I had to take it out and start all over again," she explained.
The surgeries took a toll on her body.
"When you think of the breast, you don't realize how many muscles are there that you use every day to get up, down, move around. It is very difficult."
Smith faced two options:
Take fat from the stomach to build the breasts, which takes an estimated 7-12 hours with one or two surgeries. The results are "more natural" though the healing is longer (six to eight weeks) each.
Implants (Anna's choice); four to six surgeries, each with a recovery time of three weeks. This one feels "less natural," according to Smith.
"I feel fine. When I look at them, they don't look real to me, but they don't look bad. Sometimes they are a little uncomfortable. Every day gets a little easier."
"Honestly, if I had to do it again," added cancer survivor Smith, "I don't think I would put them on. I would just go without."