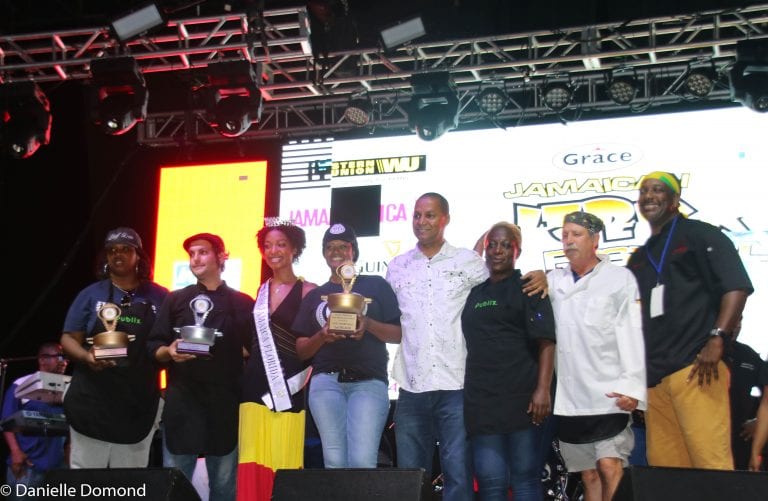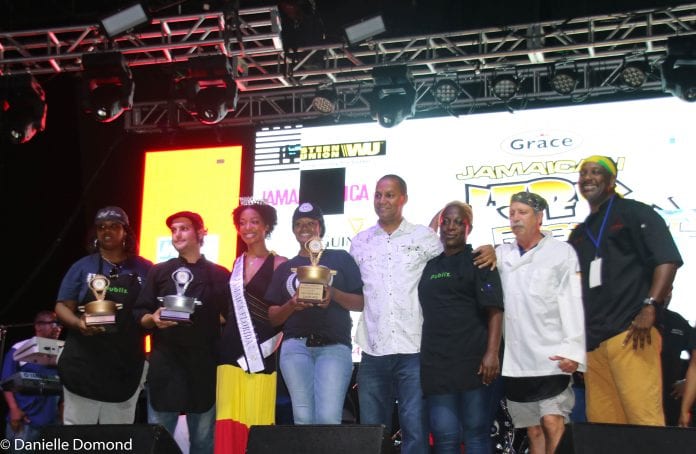 Sunrise Florida's Sweet 16 Jerk Festival
by Danielle Domond
Every year, there comes a day where friends and family get together and dance until they drop, rush to the food stands as they smell jerk seasoning and follow the motto "Let's get together and feel alright."
This past Sunday, November 12, marked the 16th anniversary of the Grace Jamaican Jerk Festival, the biggest Caribbean food festival in the United States.  Held annually at Markham Park in Sunrise Fl., the festival brings local communities together where the Caribbean culture is well represented – especially the Jamaican flag as people are seen waving it around and wearing it all day.
The festival started at 10 am and ended at 10 p.m. Throughout the day people participated in activities such as Quick-Fire Contest where celebrity chefs such as Chef Irie Spice competed and showed off their famous jerk recipes; Western Union's Culture Stage where educational cultural performances such as poetry, fashion, storytelling, and dances were enjoyed, and the Kids Zone filled with bounce houses and games.
During the evening, crowds filled the Main Stage to see international artists perform. This year's featured artists were DJ Wizard, Tarrus Riley, Estelle, King Yellowman & Saggitarius Band and Comedian Chris "Johnny" Daley including many others.
Jerk Festival's biggest sponsors are Grace Foods, Publix, Western Union, Guinness, Sprint, The Jamaica Tourist Board, Greater Ft. Lauderdale Visitors & Conventions Bureau, WAVS 1170, Hot105, 99Jamz, National Weekly and South Florida Times. Some of these sponsors have been supporting the event for all 16 years.
A lot of hard work goes into creating this event with people who work tirelessly to make it extravagant. The Grace Jamaican Jerk Festival is a great event; perfect for family and friends to attend that provides non-stop fun for everyone.
For more on the Grace Jamaican Jerk Festival, click the link: Publix leads the way