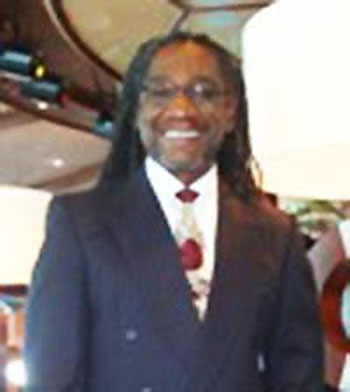 Vintage gold in Coral Springs as "Genuine Gold"
by Howard Campbell
Having lived in South Florida for almost 40 years, Sydney Roberts is in tune with what the Caribbean community in his adopted home likes. Especially people in his age bracket.
On Saturday, Roberts stages the third Genuine Gold show at the Coral Springs Center for The Arts in Coral Springs.
Show returns after two-year absence
Genuine Gold returns after a two-year break. This year's edition features a number of 'vintage' acts such as
Derrick Morgan, Eric 'Monty' Morris, Pat Kelly, Leroy Sibbles, Errol Dunkley, Big Youth and Gem Myers. They will be backed by Lloyd Parks and We the People Band.
"I don't look at a show like Genuine Gold as necessarily oldies, but as music for mature people. What I try to do is present a musical event that caters to our community who grew up on reggae and Rhythm and Blues," Roberts told CNW.
Genuine Gold was first held in 2013 at the same venue with John Holt as headliner, supported by Horace Andy and The Tamlins.
The following year, again at Coral Springs Center For The Arts, the show featured Boothe, Dunkley, Freddie McGregor, Bob Andy and R&B group Blue Magic.
Music out of West Kingston
Roberts, who is in his early 60s, hails from West Kingston, Jamaica. That area nurtured a number of talented acts like the durable Boothe and Dunkley whose careers began in the mid-1960s.
Jamaican radio and sound systems dished out a steady menu of rocksteady, roots-reggae and R&B during the 1970s. It was not unusual for Jamaican promoters back then to present shows with top artistes from each genre.
That mix has consistently worked for Roberts who ran the Miami Reggae Festival for 20 years at Centennial Park and Bayfront Park in Miami.
Ziggy Marley and The Melody Makers, Dennis Brown, Cocoa Tea, The Melodians, Ray, Goodman and Brown and Harold Melvin and The Blue Notes were some of the acts who performed at the Miami Reggae Festival.
Interestingly, the 77-year-old Morgan recorded a massive hit in 1962 to mark Jamaica's independence from Great Britain.
That song, Forward March, turned 55 this year.
For recent article on Genuine Gold, visit the link: Coral Springs strikes Genuine Gold.