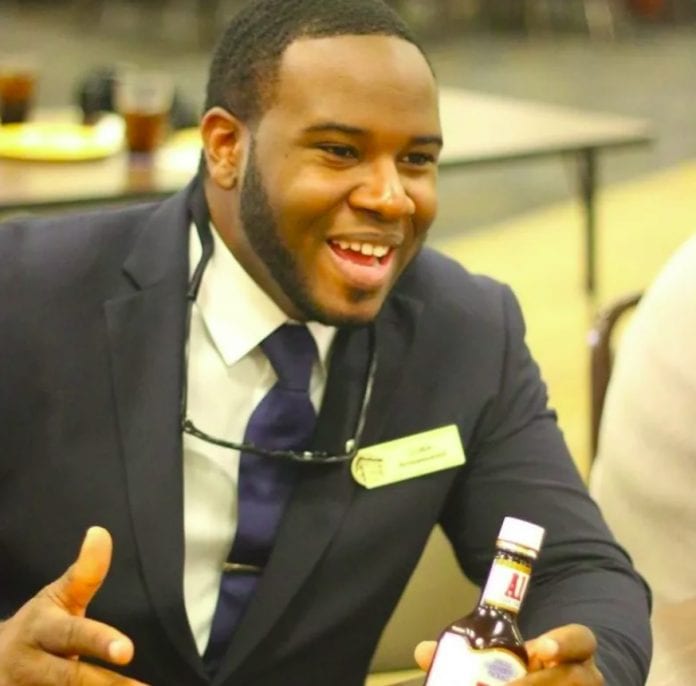 A Brooklyn, New York-based group is urging the Prime Minister of St. Lucia  Allen Chastanet to name slain St. Lucian national Botham Shem Jean a national hero.
Jean, 26, was killed by white female police officer Amber Guyger in his home in Dallas, Texas on September 6.
Symbol for justice
In a letter to Chastanet, the Caribbean Guyana Institute for Democracy (CGID) said –  "Botham is a hero who was killed senselessly by a coward with no value for the lives of different human being. He will forever be a symbol in America for justice against police violence, and for equality, human rights and dignity," the letter says. "He, therefore, deserves a place in the pantheon of St. Lucian and Caribbean icons. Consequently, CGID strongly urges, Honorable Prime Minister, that your government and the Parliament of St. Lucia, to name Botham Shem Jean a national hero of St. Lucia."  
Four days later,  Caribbean community leaders and members of the clergy in New York demanded justice for Jean, the Dallas police chief fired Guyger.
Police officer terminated
"Dallas Police Chief U. Reneé Hall terminated Police Officer Amber Guyger, #10702, during a hearing held September 24, 2018," said the Dallas Police Department in a tweet. "An Internal Affairs investigation concluded that on September 9, 2018, Officer Guyger, #10702, engaged in adverse conduct when she was arrested for manslaughter," it added.
Guyger was charged with manslaughter after turning herself in to the Texas Rangers.
In its letter to Chastanet, signed by CGID president, Guyanese-born Rickford Burke, CGID said the organization "became convinced that Botham was a victim of the epidemic of white law enforcement officers killing innocent blacks." It says, "Prima facie evidence established that officer Guyger was negligent, reckless and demonstrated depraved indifference to human life; resulting in Botham's murder."
"Decency and success characterized Botham's life," CGID writes, stating that he was "the top student of his high school, earning the Spirit of St. Lucia Academic Award."
Jean attended the Sir Arthur Lewis Community College, in Castries, before migrating to the US in 2011 to study accounting and management information systems at Harding University in Searcy, Arkansas.  
After a brief internship, and graduation from college, CGID says Jean accepted a permanent job in the Dallas office of Auditing Firm, Price Waterhouse Coopers in 2015.
At the time of his death, he was a risk assurance associate at Price Waterhouse Coopers.