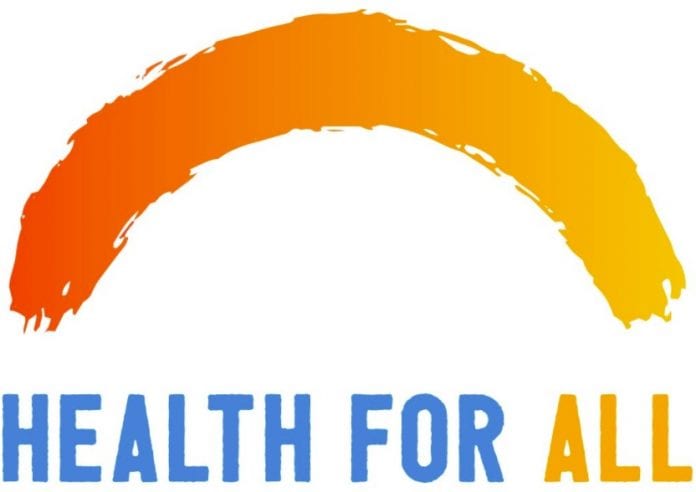 The Director of the Pan American Health Organization (PAHO), Dr. Carissa F. Etienne is calling for collective actions to ensure all people, everywhere have access to the health services they need.
Dr. Etienne together with the former president of Chile, Michelle Bachelet, made the call as the global community prepares to observe World Health Day on Saturday.
Obstacles to accessing healthcare
In the Americas region, one third of the population faces obstacles to accessing health the Dominican-born Dr. Etienne said. "Health is a right, and as such we must overcome barriers to have access to care."
She noted that out-of-pocket payments that many people must make to obtain health services "constitutes the main barrier and pushes families towards poverty."
Other barriers are geographic or institutional in nature, including stigma and discrimination in health services. "It is not enough to have hospitals and health centers, these institutions must have the right combination of human resources, infrastructure and equipment, medicines and other health technologies, to avoid long waiting times and offer quality care," said Dr. Etienne.
"Universal Health: Everyone, Everywhere"
World Health Day is being observed under the theme "Universal Health: Everyone, Everywhere." PAHO said the theme implies all people and communities have access, without discrimination, to quality health services without having to expose themselves to financial difficulties. The campaign calls on representatives of governments, academia and civil society to stimulate dialogue on policies that can help achieve health for all by 2030.
Last year, PAHO created the High Level Commission on "Universal Health in the 21st Century: 40 Years of Alma-Ata," led by Bachelet, who said to achieve universal health, "we have to build national consensus, because the challenges are of such magnitude that they require the commitment and effort of all."
Americas one of the most inequitable worldwide
PAHO noted that 40 years after the Declaration of Alma-Ata, which promoted the values of the right to health, equity and solidarity, the region of the Americas continues to be one of the most inequitable in the world.
Bachelet noted that there have been important advances since Alma-Ata, but that there are still major gaps between and within the countries. She said PAHO's regional strategy for universal health along with the Sustainable Development Goals (SDG) and the sustainable health agenda for the Americas infuse new life into the path toward "health for all" outlined at Alma-Ata.
She urged greater emphasis on health promotion and disease prevention, reducing segmentation and fragmentation in health services, safeguarding the working conditions of health personnel, including new technologies and innovation, and for building health financing systems that promote solidarity.