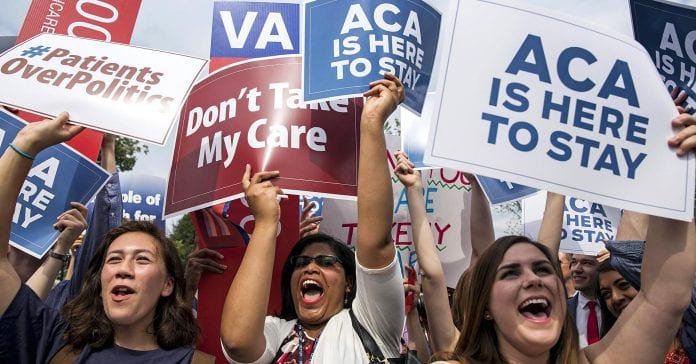 Obamacare is unlikely to be repealed says healthcare executive
Addressing enrollment counsellors with the Epilepsy Foundation of Florida in Miami last week, Kevin Counihan, the CEO of the Health Insurance Marketplace (Healtcare.gov) said cancelling of the Affordable Care Act (Obamacare) "would be highly unlikely."
Counihan, whose term as CEO ends on January 20, when the Trump administration takes office, said he has been in touch with senior executives of insurance companies that market health insurance coverage through the ACA exchange. He said he hadn't "met one" of these executives who believe the program will be cancelled next year, but they want to get some assurance about the direction of the program by March or April. "These executives want to have a degree of certainty about the future."
Counihan said he gets the impression that President Elect Trump and Republicans in Congress "now that they have caught the bus" are burdened with options about how to deal with the federal health insurance plan which is one of the highlights of the Obama administration.
Trump and Republicans in the incoming 2017 Congress has vowed to repeal and replace Obamacare.
The deadline for Floridians and other Americans to enroll for health coverage that begins on January 1, 2017 ends on December 15. The enrollment period which began on November 1 has seen an increase of some 5 percent over the 2015 enrollment period.
The demand in Florida, especially South Florida, for Obamacare has been the strongest nationally. As at  November 26, the US Department of Health and Human Services reported some 514,000 Floridians had signed up for Obamacare in the current enrollment period. During that period an estimated 2.14 million health plans were selected nationally via healthcare.gov. Over the same period in 2015, 2.04 billion plans had been sold nationally.
Counihan said he was very encouraged with the demand for Obamacare this year despite higher insurance premiums and less companies marketing insurance plans through healthcare.gov. The national goal for Obamacare enrollment in 2017 is 13.8 million, including people enrolled through Healthcare.gov, and in states, unlike Florida, who operate state enrollment processes, including in the  Medicaid expansion programs.