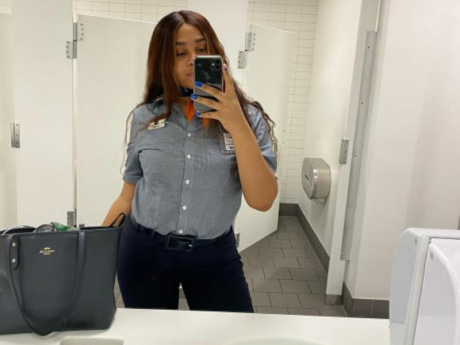 The JetBlue flight attendant, Kalina Collier, who alleged that she was being held hostage in a Jamaican hotel has been fired by the company.
The airline released a statement on Tuesday afternoon saying that she was let go.
"After an investigation, the crewmember in question is no longer with JetBlue. We continue to offer our apologies for the frustration and concern this incident has caused and reiterate our confidence in the health protocols Jamaica has put in place," said Derek Dombrowski, Manager, Corporate Communications in a statement a short while ago.
JetBlue announced yesterday that it was launching an investigation into Collier's actions. The airline also issued an apology to Jamaica on Collier's behalf.
"We deeply apologize to the people of Jamaica and the Jamaican government for the concern and frustration this incident has caused. We have full confidence in Jamaica's health protocols and it is important everyone follows the rules," Dombrowski said.
Collier arrived in Jamaica on January 28 and was allowed to leave the island on February 14 after completing the mandatory quarantine. Jamaica's Tourism Minister, Edmund Bartlett confirmed that the American had twice tested positive for COVID-19.