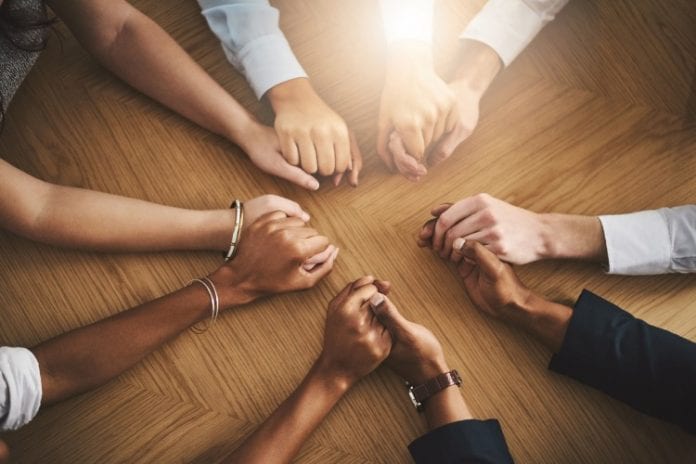 The world has drastically changed since it became embroiled in the public health crisis caused by the coronavirus (COVID-19) pandemic. A variety of measures have been introduced and implemented in almost every country to protect citizens from the persistent spread of the virus. At the core of these measures is social distancing—the need to keep people safe distances from each other, to mitigate against the spread of the virus.
Although here in America some are resisting mask-wearing, one of the more difficult impacts of the COVID-19 preventative measures is the effect that social distancing is having on the traditional community.
It's against human nature and societal norms for people to live apart from each other, and not interact in crowded situations. People throughout history have been clustered close to each other. Schools, churches, offices, factories, shops, shopping malls, sports arenas, places of entertainments, parks, gyms, city streets, modes of public transportation, airports, train stations, and so on, all have one common element—lots of people in extremely close proximity to each other.
It's this proximity and the personal interaction it offers, that helps to build communities and through which specific community behavioral patterns emerge and prevail.
Unfortunately, the necessity for physical distancing is threatening the core of what had come to be accepted as the community. Traditional community groupings like church, the workplace, and schools are important not only as places to worship, earn an income, and be educated, but also present places where people can build friendships, partnerships, share and develop concepts, offer support for each other.
According to a psychiatrist appearing recently on a nationalized television program, one of the more serious effects of restricting people to stay at home, is to deprive them of the needed relief and support they get from interacting in-person with other members of the community. This deprivation for some people is similar to the Christmas season phenomenon when most of the community share in joyful community activities, and others grow increasingly lonely, depressed, and sometimes suicidal.
But as there is no stark evidence, at least not in the USA, that the spread of the coronavirus is abating, there's little possibility of the community returning to the normal personal crowded interactions that existed before the pandemic broke.
The need for continued social or community distancing makes it necessary for the community to interact in other ways. For example, people are fulfilling academic pursuits, meeting job requirements, and worshiping virtually on myriad platforms on the internet and through teleconferencing. It's hard to imagine what the community would be like if the pandemic had broken out prior to the advent of the internet and related communication devices like the smartphone.
Ironically, social or community distancing has created situations in which members of the community need more community support than ever.
People who have unfortunately contracted the virus and are isolated in recovery need members of the community to reach out to them and offer moral and material support—from something as simple as a phone call to arranging with other community members to provide any assistance they may need.
There are individuals and families who have experienced job loss, or reduced income, and cannot adequately afford food, child care, or even shelter. These unfortunate circumstances are opportunities for members of the community to plan and assist in providing food, child care and shelter to the less fortunate, even with social distancing being necessary.
What the circumstances created by the COVID-19 pandemic are showing is that communities can exist, can still be strong, even with people forced to keep several feet from each other. The pandemic has created unusual and urgent needs in the community which must not be ignored. Social distancing does not preclude members of the community from finding less-personal ways to reach out to and support each other.
"We are all in this together" isn't just a slogan. It's a real description of the new community experience.
It's important for the community to not allow itself to become crippled by the pandemic. The community must use the modern tools now at its disposal to thrive, interact and develop. We cannot allow COVID-19 to damage the sense and spirit of community, even with the unique challenges it has presented.