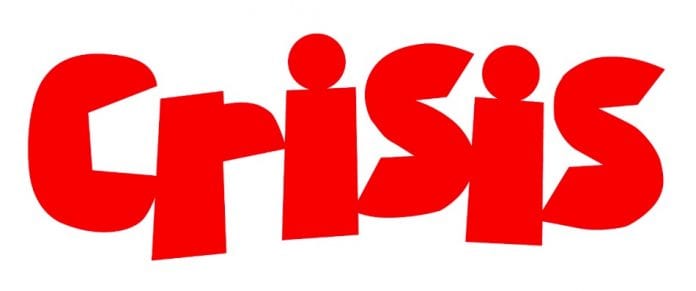 The recent suicide of two teenagers associated with the Marjory Stoneman Douglas High School in Parkland, Florida, renewed the serious problem of teenage suicide in our community. Within a matter of days, Sydney Aiello, 19, a Florida Atlantic University student, who attended  Marjory Stoneman when 17 students and staff members were tragically gunned down on February 14 2018, and a male student who was still attending the school, killed themselves.
According to reports both students were suffering with depression, one with post-traumatic-stress disorder, since the school tragedy.
Survivor's guilt
Psychiatrists have indicated it's not unusual for survivors of tragic events, like the Parkland shooting, to be severely depressed and suffer from "survivor's guilt" afterwards.
Coinciding with the two student's suicide was that of the father of a 6-year old student who was among those killed at the Sandy Hook Elementary School in Connecticut in December 2012. This father was also reportedly experiencing deep depression since the death of his little girl.
Sharp increase in teen suicide
There has been a sharp increase in suicides, particularly among teens, in the US since 2006. According to the Centers for Disease Control (CDC), the suicide rate  increased some 125 percent of the rate of several decades ago. The rate among women, particularly teenage girls, took a notable jump reaching a 40-year high in 2015.
The incidents of suicide among teenagers are continuing at an alarming rate, not only in the US, but in other countries, including the Caribbean.
Compounding the seriousness of teen suicide is an alarming rate of teen-attempted suicides that the public isn't generally aware of. A prominent American psychiatrist there are "as many as 90 suicide attempts for every suicide death."   
Loneliness arising from depression
While psychiatrists give different reasons, including peer pressure, bullying, social media, failed romantic relationships, for increase in teen suicide, they mostly agree the main culprit is loneliness arising from depression.
As the modern world becomes busier with people more occupied in multi-faceted activities, they, especially young people, find it harder to find emotional support. While some teens are members of different groups at school, church and other organizations, many are hurting from one reason or another, living in deep depression. "Some teens often find it hard to express their inner-most pain to their peers; and not having, or able to find the support from siblings or parents, see suicide as the way out," a local psychiatrist said.
Reach out to teens
She also believes it's ironic that teenagers who find the courage to attempt, or succeed in committing, suicide, think it was weakness to discuss reasons for their depression with others. But it's important parents, guardians, friends, teachers, and counselors reach out to teens when they notice signs of depressions. These signs include persistence sadness, keeping to themselves, lack of interest and ability in everyday and social activities.
Significant increase in cases of depression
Last year the World Health Organization (WHO) reported since 2005, depression rates rose by over 18 percent. Based on this alarming rate the WHO initiated a mental health campaign to tackle stigma and misconceptions called "Depression: Let's Talk".
"For someone living with depression, talking to a person they trust is often the first step toward treatment and recovery," said a WHO spokeswoman
Depression, whatever the cause, often leads people to withdrew into a cocoon of loneliness, refusing to be reached. Psychiatrists urge those who notice depressed family members or friends "to make every effort, even if they're rebuffed, to try and help. Reaching out can be the difference between life and death."
In the aftermath of the suicides of the Parkland students, a coalition of Broward County parents, officials and community organizations became involved in planning more support to help students throughout the county cope with trauma and depression. The plan includes a community-wide campaign to reach and empower parents with tools to help protect their children, and a common message to enable parents and youth have the same understanding about suicidal warning signs and where to turn for help.
While it's understood more parents are consumed with financial challenges to support their family, parents must not make the mistake of sacrificing attention due to their children in trying to make financial ends meet.
Parents: help your kids live
It should be the natural inclination of parents to recognize when a child is hurting emotionally. Just simple changes in the way a child converses during a telephone conversation can signal to an attentive parent that his/her child is having a problem. Reach out immediately the problem is noticed. Don't postpone until later. Delays in reaching out to a child to ascertaining reasons for emotional problems could be detrimental.
 Parents gave life to their children, and it's very important they help them live.