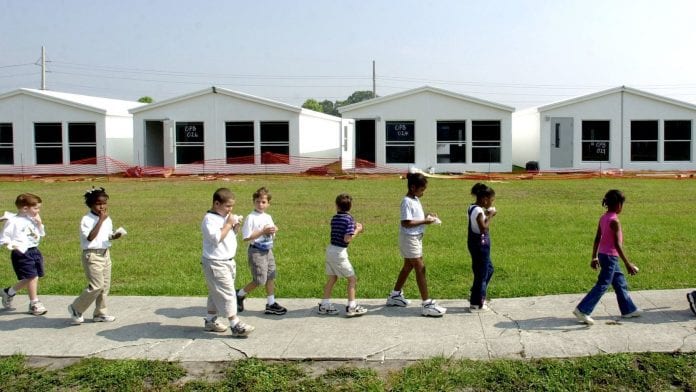 The Florida Legislature has convened for the 2019 session. As happens annually when the Legislature meets there are several issues critical to the well-being of the community that will be debated, and possible passed into law. One of the issues of greatest concern is one that could impact the future of Florida's public school system.
Desantis wants to divert funds to private schools
Last year during Ron DeSantis campaigning to be Florida's governor, there was concern over his stated support for private schools. Now that he's governor the concern has heightened. He has publicly stated he favors using public funding to provide more scholarships to students to attend private schools. Furthermore, he has tried to defend this policy by saying said if taxpayers are paying for education it's public education.
But there's much disagreement with this statement. Most Floridians believe tax payers money is should be allocated for basically funding public school education.
The concern escalates as it's believed Desantis will attempt to influence Republicans in the Florida Legislature to increase state funding of vouchers and scholarships for students to attend private schools. If such a law is passed it would mean millions of dollars usually appropriated for public school education would go to private schools.
It's the right, of course, of parents to choose the best method of education for their children whether it's private schools, home schooling, or public schools.
Public education no longer inferior education
Long gone are the days in America where public-school education was regarded as an inferior form of education. Thanks to visionary, dedicated, hardworking elected officials and school superintendents, public schools in Florida has improved through Kindergarten to high school, and are no longer stigmatized as institutions for educating students from less privileged, low-income families. Children from every race, social and economic class, are attending public schools, and more students have been successfully graduating to either join the state's work force or advance to colleges.
Still, public education isn't mandatory. Irrespective of the positives of public schools, parents do have the option to send their kids to private or charter schools.
It's just that funds sourced from the public ostensibly to fund public schools shouldn't be diverted by the state to private schools, most of which already benefit from the elaborate fees they charge.
While the Legislature is responsible for the curriculum related to students of all Florida schools, it doesn't have responsibility for funding private schools where most students are undoubtedly from financially well-off families.
Increasing demand for education at public schools
As the student population of Florida increases with new residents arriving daily from foreign countries there's a persistent priority to improve the public school infrastructure, train and hire more teachers, and pay them more. There really is very little budgetary flexibility for diverting public funds from public schools to private schools
It's difficult for some people to understand why if Florida's public-school system is excelling, with local school superintendents and boards praised regularly for their achievements, are state officials so determined to fund students attendance at private schools.
Cannot accept educational segregation
People cannot be blamed for thinking the effort to push students into private schools reflect an ideology that perpetuates educational segregation with one type of education preferred for one class of people, over another class. Education must not be subjected to segregation. Like healthcare education is a right, not a privilege of any class.    
Learn from the Jamaican experience
It would serve the Florida Legislature to learn from the experience of Caribbean countries like Jamaica. During the colonial experience the British pretty much segregated education. Up to the early 1960s' Jamaica had only a handful of secondary/high schools eligible to receive government funding. These schools were accessible mainly to privileged middle-class families and few students who received government scholarships  The majority of students attend underfunded elementary schools or small business colleges.
After independence successive Jamaican governments liberalized public education, creating and funding more high and junior-secondary schools This led to access to sounder education for more Jamaicans. Today the liberalized Jamaica public education system produces graduates from all classes who consistently attain high levels of achievement academically, with several excelling n sports and cultural activities.
Staring in the face of Florida legislators is the success of the public-school system. But this success isn't complete. The demand for public school education grows each year. It would be wrong for the legislature to pass a law that take funds from public schools. While the Legislature should ensure private schools provide sound education,  funds paid by tax payers must be directed to the continued development of public schools which are ironically reducing the demand for being educated at private schools.