June 30 marks the end of Caribbean-Heritage Month. We look at Americans with strong West Indian ties.
Sidney Poitier — Born in Miami to Bahamian parents, this legendary actor grew up on Cat Island in The Bahamas. He won an Academy Award in 1964 for Lillies Of The Field and gave outstanding performances in In The Heat Of The Night and Guess Who's Coming to Dinner.
Esther Rolle — Best known for playing Florida Evans in the television comedies Maude and Good Times. She was born to Bahamian parents in Pompano Beach. Rolle died in 1998 and is buried in her hometown.
Eric Holder — First black Attorney General of the United States. His father was born in Barbados; mother born in New Jersey to Barbadian parents.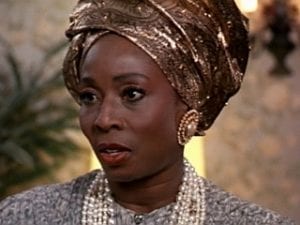 Madge Sinclair — Born in Jamaica, Sinclair had breakthrough roles in Roots, Cornbread, Earl and Me, Coming to America and Trapper John MD. She died in 1995.
Cicely Tyson — Stalwart actress of theater, film and television. She was born in Harlem, New York to parents from the island of Nevis.
Harry Belafonte — New York-born actor-singer. He had a Jamaican mother and father from Martinique. Belafonte spent some of his youth in Jamaica where he developed an appreciation for island culture which later manifested in the classic 1956 album, Calypso.