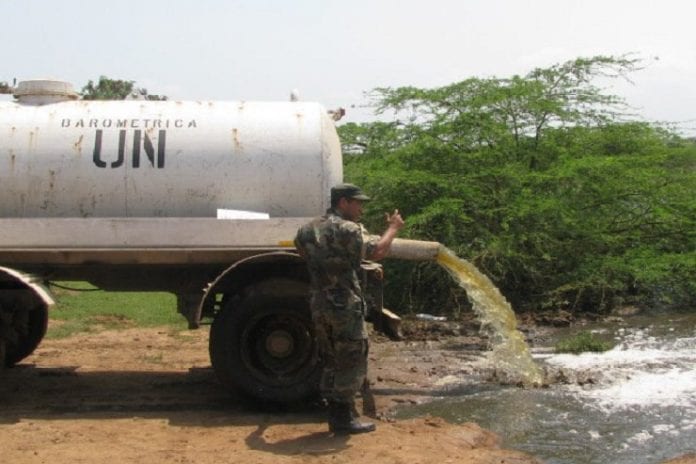 Leader lawyer to appeal ruling
A United States Federal Court has dismissed the last remaining class-action lawsuit brought against the United Nations over the cholera epidemic in Haiti that killed thousands of people.
Judge Sandra L. Townes in throwing out the lawsuit on Thursday, upheld the organization's assertion of diplomatic immunity and for "lack of subject-matter jurisdiction".
Just over a year ago, a federal appeals court had dismissed the only other class-action lawsuit seeking redress for Haitians from the United Nations over the cholera epidemic. That ruling also held that the United Nations could not be sued in United States courts.
Attorney James F. Haggerty, who is the lead lawyer in the lawsuit, said he was disappointed with the latest ruling and would most "certainly likely" appeal.
"We firmly believe the U.S. legal system eventually bends toward justice," Haggerty said.
No comment from UN
While UN officials have not commented on the ruling, under the 1946 Convention on the Privileges and Immunities of the United Nations, the organization is entitled to "immunity from every form of legal process" except when it has "expressly waived its immunity".
Lawyers at the Institute for Justice and Democracy in Haiti, an advocacy group that represented Haitians in the case dismissed a year ago, had used a different argument, arguing that the United Nations had failed in its responsibility to give cholera sufferers a way to settle their grievances.
Last September, prior to his departure as UN Secretary General, Ban Ki-moon, publicly expressed regret for the cholera outbreak.
Addressing the United Nations General Assembly (UNGA), Ban said the cholera outbreak and the sexual abuse by UN peacekeepers in Central African had "tarnished the reputation of the United Nations and, far worse, traumatized many people we serve".
Haiti was free of cholera until 2010 when UN peacekeepers dumped infected sewage into a river.
A 2011 study by the US Centre for Disease Control and Prevention said UN peacekeepers from Nepal, where cholera is endemic, were the likely cause of the outbreak.
Since then, more than 9,000 people have died of the disease that causes uncontrollable diarrhea and 800,000 people have fallen ill, mostly in the first two years of the outbreak.
The UN has not legally accepted responsibility for the outbreak. Cholera is a water-borne bacteria, which is principally spread via sewage.