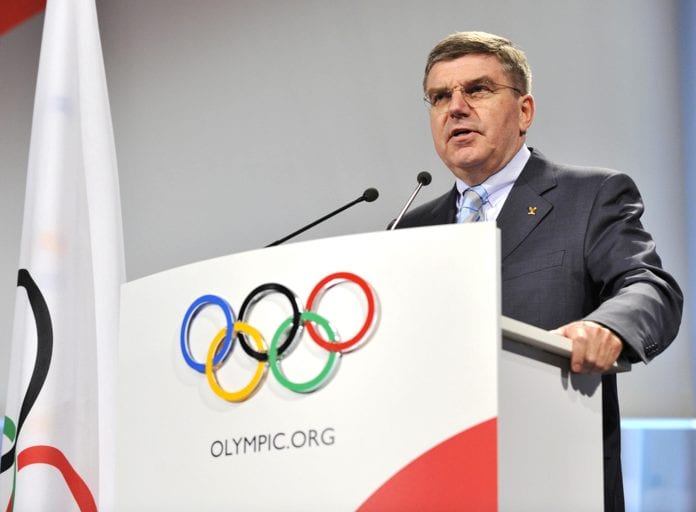 According to AFP reports Thomas Bach will be re-elected unopposed for a second term as president of the International Olympic Committee this week with five months to go before the COVID-19-delayed Tokyo Olympics that should have been held in the summer of 2020. 
The 67-year-old German's second mandate as president of the International Olympic Committee (IOC) promises to be as eventful, or turbulent, as his first.
The most pressing agenda item at the start of Bach's new four-year term—after an opening eight years that saw him deal with, among other things, the problem-laden 2014 Sochi and 2016 Rio Games, State-sponsored Russian doping, and the deadly wave of the coronavirus—is the Tokyo Olympics.
Last year, as COVID-19 engulfed the globe, the IOC decided to postpone the 2020 Tokyo Olympics to July 23-August 8 this year.
But, the pandemic is far from over, which as July approaches is raising questions if the games can be held.  
Before reinstalling Thomas Bach, the IOC executive board is scheduled to receive updates on the organization's activities, be provided with reports from the organizing committees for the upcoming Olympic Games.
Cancellation of the Tokyo Games is not out of the realm of imagination despite the race to contain the coronavirus and press ahead with a Games contained in a biosecure bubble.
Bach has been adamant that the IOC is committed to holding a "successful and safe" 2021 Tokyo Games while dismissing any talk of canceling the Games as only  "speculation."
If the Games are held, they are likely to be without overseas spectators, a social distancing approach taken in major sports during the pandemic, to protect the athletes,  spectators and the Japanese public from possible COVID-19 contamination. The organizers of the Games have stressed public safety as the top priority. 
The Japanese government, Tokyo metropolitan government, and the Tokyo 2020 organizing committee are leaning towards holding the Games before a domestic audience only, according to reports in Japan.