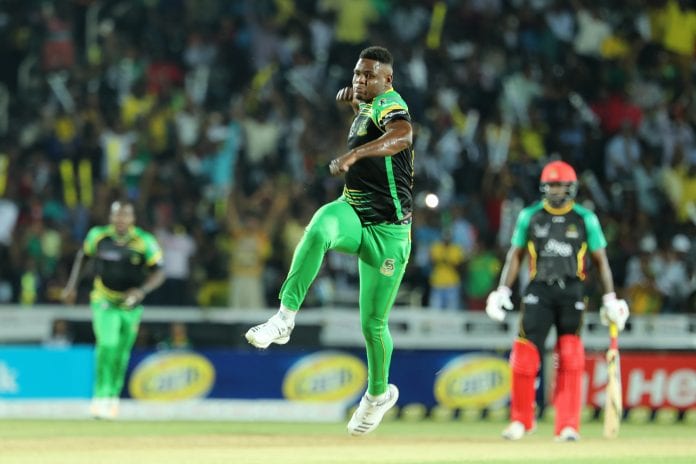 PORT OF SPAIN, Trinidad – Trinidad and Tobago's Prime Minister Dr Keith Rowley has moved to allay fears over the hosting of the Caribbean Premier League, confirming the Twenty20 tournament would proceed as planned despite another government-enforced lockdown for the next 28 days.
In a move aimed at mitigating against a spike in new COVID-19 infections, government announced Saturday a tightening of measures from Monday, explaining the country was now at the stage of community spread.
And though all contact and team sports have now been prohibited, Rowley said the 33-game CPL campaign would bowl off on Tuesday as scheduled, owing to the bio-secure bubble organisers had created.
"You may recall that the whole CPL arrangement is that they are operating in an isolated bubble, so they are very well secured away from the population and that will continue," Rowley pointed out.
"Players are among themselves, tested, not interacting with the national population. [They will be] going to the ground, playing, broadcasting and that is about it. So that will continue."
Players, staff and administrators arrived here two weeks ago to undergo quarantine for the tournament, being staged exclusively in the island due to the limitations on regional travel due to COVID-19.
All 162 persons tested negative before arrival and have since returned two negative tests for the virus, and practice sessions for respective franchises began almost a week ago at the University of West Indies St Augustine.
The tournament is being played under tight safety protocols, with all matches being played behind closed doors at Queen's Park Oval in the capital here and at the Brian Lara Stadium in Couva, central Trinidad.
As part of the new measures, no gatherings of more than five people will be permitted, and weddings, funerals, christenings will only allow for a maximum of 10 people.
All places of worship, gyms and cinemas will remain closed while in-house dining at at restaurants, food courts and bars has been prohibited.
Rowley warned that if the new measures did not achieve the intended goal, the country would be forced to move to an even more austere lockdown.
"This is a very serious situation. If these activities, if they do not get the level of observance as we expect and the numbers get far worse, even after we have done this, the next situation is to go into more complete closure," the newly re-elected leader stressed.
T&T has recorded over 500 cases of COVID-19 along with 11 deaths.
On the opening day of the CPL, reigning champions Barbados Tridents will clash with St Kitts and Nevis Patriots in the feature match of a double-header at the Brian Lara Stadium on Tuesday at 5:30 pm.
The preceding game at 10 am will see Trinbago Knight Riders do battle with last year's losing finalists, Guyana Amazon Warriors.
CMC