NAACP says Viral Warnings About Threats of Violence is "Fake News." A viral Facebook post claiming the NAACP received information that white supremacists and neo-Nazis were planning violent attacks on Black and Brown boys and men is false, according to the organization.
Once again #FakeNews

NAACP VP of Marketing and Communications @Trovon_Williams comments on recent threatening white nationalist claims on social media and encourages all to stay safe, stay informed and stay home! pic.twitter.com/97HktsPHgz

— NAACP (@NAACP) January 14, 2021
The post received traction online and was being spread throughout messaging apps and on other social media platforms.
The post stated that the NAACP received a warning stating that "white supremacist and white nationalists are looking for young black and brown boys and men to torture and kill for their initiations."
Read More: Statement on Recent Posts Claiming to be From NAACP
But the organization has rejected the claims.
In a statement on its website, NAACP said, "while we take all matters of racial discrimination and racial hatred seriously, these statements are not from the NAACP.
These social media posts and press releases appear to be associated with a Huey P. Newton group, which has no affiliation to the NAACP."
Read More: The African Heritage Cultural Arts Center Celebrates Women's History Month With NAACP Award-winning Play "Pretty Fire"
The Huey P. Newton group has not yet addressed the claims.
The organization's Vice President of Marketing, Trovon Williams said the false information is being used to bring about fear and division in the community.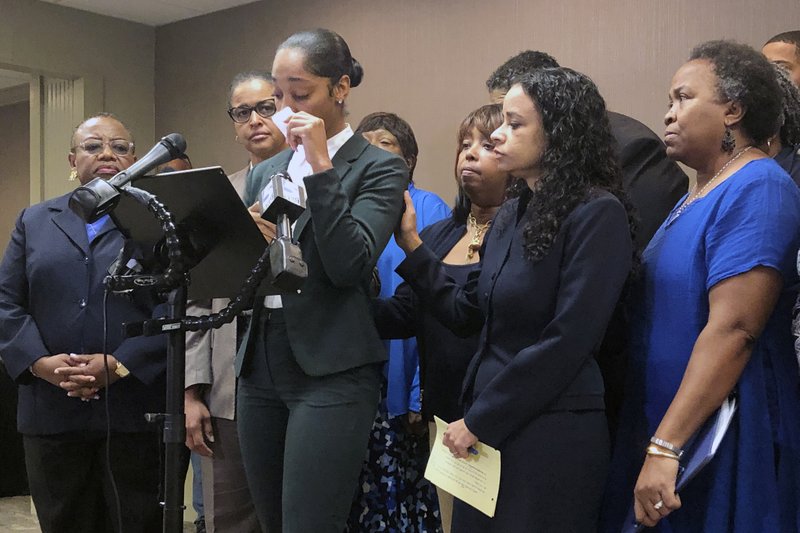 "These remain divisive times and mechanisms like this remain as opportunities to bring about fear within our community. The NAACP's position is very clear: we will not be divided and we will not be fearful. Stay home and stay safe," he said in a video posted to Twitter.
This is not the first time that the NAACP has been at the center of fake threats. In July, a similar rumor was posted on social media.