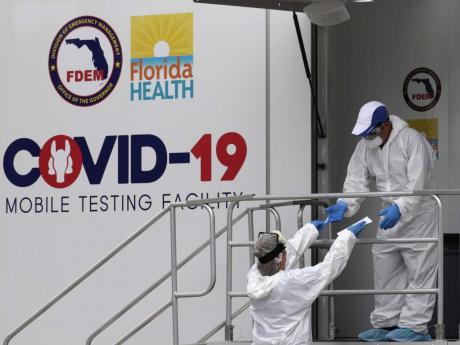 Just two days after being declared victors in the US election, future president Joe Biden and vice-president Kamala Harris announced a COVID-19 advisory board as public health officials warned that the U.S. could be entering the worst stretch yet for COVID-19.
The speed of the announcement, alongside an updated COVID-19 plan, have some Americans hopeful that the United States can correct its course in its handling of the outbreak: which has so far affected 10 million Americans and killed more than 240,000 people.
In New York, the state with the largest number of Caribbean-Americans in the country, Governor Andrew Cuomo has imposed a new slate of restrictions on bars, restaurants and gyms to take effect on Friday. All across the state, hospitals are also beginning to prepare for a resurgence of the virus.
Since April, when the state was the COVID-19 epicenter of America, New Yorkers have kept transmission levels low by wearing masks and social distancing. But health officials are still concerned that this new wave could be a repeat of the worst month for COVID-19 in the state.
Meanwhile, in Florida, another state heavily populated by Caribbean-Americans, COVID-19 cases and hospitalizations continue to show signs of an upswing. But with news of the progression of a COVID-19 vaccine, coupled with Biden naming Ron Klain, the adviser who oversaw the Ebola response, as his chief of staff, some South Florida residents are hopeful that he will get the virus under control, while others are still not convinced.
Biden has also urged Americans to wear a mask, saying that it is not a political statement, but a good way to start pulling the country together.