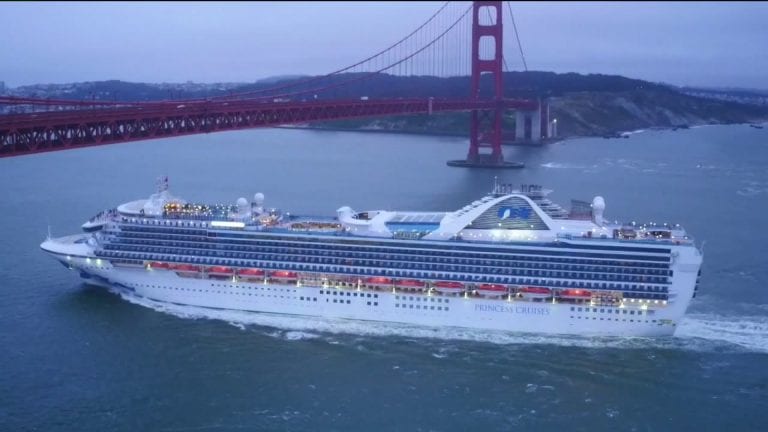 MIAMI, Florida – American cruise ship passengers and crew will have to stay at sea for at least the next 100 days following the Centers for Disease Control and Prevention (CDC) extension of the 'no sail' order.
The new order states that cruise lines will not be allowed to disembark passengers at any U.S. port of call without direction from the U.S. Coast Guard, in consultation with the CDC, HHS and other government bodies. The order applies to cruise ships with the capacity to carry 250 or more people including crew.
The order, which calls for cruise ships to seize operations, was originally implemented on March 14 for 30 days.
"We are working with the cruise line industry to address the health and safety of crew at sea as well as communities surrounding U.S. cruise ship points of entry," said CDC Director Robert Redfield.
"The measures we are taking to stop the spread of COVID-19 are necessary to protect Americans, and we will continue to provide critical public health guidance to the industry to limit the impacts of COVID-19 on its workforce throughout the remainder of this pandemic."
In recent weeks, the CDC says at least 10 cruise ships reported crew or passengers that tested positive or experienced respiratory symptoms or influenza-like illness. Currently, there are approximately 100 cruise ships remaining at sea off the East Coast, West Coast, and Gulf Coast, with nearly 80,000 crew onboard.
Additionally, CDC is aware of 20 cruise ships at port or anchorage in the United States with known or suspected COVID-19 infection among the crew who remain onboard.
The order will stay in place until the Secretary of Health and Human Services no longer considers COVID-19 a public health emergency, or 100 days pass, the CDC said.
Since the rapid spread of COVID-19 in the UK and the United States, several islands in the Caribbean began turning away major cruise ships resulting in a massive loss of income.
More recently, two Holland America cruise ships were allowed to dock at Broward County's Port Everglades after being turned away from ports in South America. Of the 2000+ passengers and crew, four people reportedly died and 233 tested positive for COVID-19.