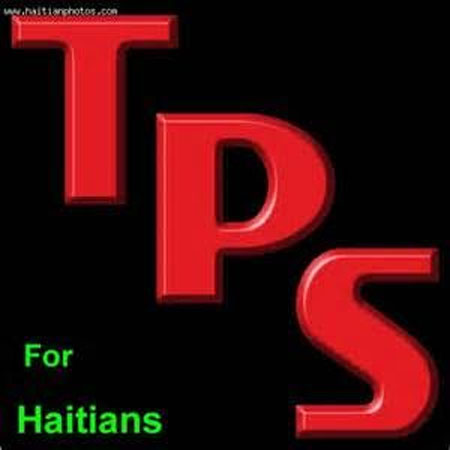 The United States Congressional Black Caucus (CBC) has sent a letter to the Trump administration urging the Department of Homeland Security (DHS) to extend Haiti's Temporary Protected Status (TPS) designation for 18 months by the November 23 deadline.
The letter, sent on Friday, was signed by all 49 members of the bicameral, bipartisan CBC.
The CBC noted that on May 24, the DHS re-designated Haiti for six months of TPS, rather that the full 18 months requested by the Government of Haiti, Haitian experts in the United States, the CBC, among others.
Want US to extend TPS for full term
"This decision was against the weight of the facts on the ground, which included Haiti's food scarcity crisis, cholera epidemic and the ongoing challenges posed by the unprecedented 2010 earthquake," the CBC wrote. "We write again to encourage DHS to fully extend Haiti's TPS designation for 18 months by the Nov. 23 deadline in light of the clear conditions that justify such continued treatment, including the damage cause by Hurricanes Irma and Maria, which has exacerbated these conditions."
Haitian Ambassador to the US also wrote letter
The CBC noted that as recently as October 4, the Haitian Ambassador to the US wrote the DHS formally requesting a full 18-month re-designation in-light of "ongoing economic and humanitarian conditions that Haiti's citizens face each day."
In that letter, the ambassador said the goal was to allow Haiti to recover from the effects of the earthquake, cholera epidemic and Hurricanes Matthew, Irma and Maria "so as to continue with Haiti's recovery efforts and to become more independent of American assistance in the long term."
Joint statement
CBC chairman Congressman Cedric L. Richmond, Democrat of Louisiana's 2nd Congressional District, and Caribbean American Congresswoman Yvette D. Clarke, Democrat of New York's 9th Congressional District, CBC member-at-large and chairwoman of the CBC Immigration Working Group, said in a joint statement that "in 16 days, the administration may decide to force 50,000 hardworking Haitian TPS beneficiaries to return to a country that is facing a food insecurity crisis and cholera epidemic, as it continues to rebuild in the aftermath of the catastrophic 2010 earthquake and Hurricanes Irma and Maria.'
In May, Richmond and Clarke, the daughter of Jamaican immigrants, had urged the Trump administration to extend TPS for Haitian nationals who were in the United States prior to Nov. 4, 2016.
Haiti was added to the list of TPS-designated countries on January 21, 2010, after an earthquake killed 300,000 people and displaced another 1.5 million people. TPS has been extended three times since then for 18 months each.
For more on TPS, click the link: Haiti requests extension