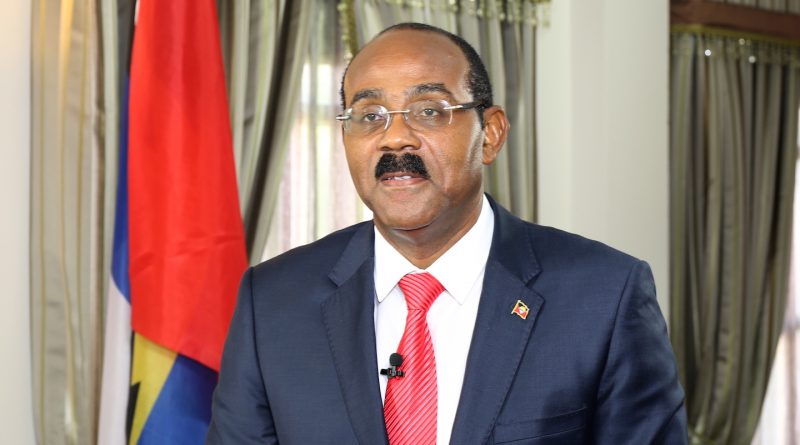 Frontline government workers in Antigua will be required to either get the COVID-19 vaccine or get tested for the virus every two weeks at their own expense.
The vaccination policy was communicated in a memorandum sent to government departments on Wednesday, on the heels of Prime Minister Gaston Browne saying his government was considering the measure.
According to one such memo to the Department of Immigration: "Effective immediately, all officers and auxiliary staff members are duly encouraged to become vaccinated against the COVID-19 virus, or subject themselves to Polymerase Chain Reaction (PCR) tests every 14 days, at personal cost."
The memo added that testing for all unvaccinated staff members would begin 14 days following Monday, July 26.
The new policy was confirmed by Minister of Information Melford Nicolas following Thursday's Cabinet meeting.
The workers affected include: Immigration and Customs workers, Port Health workers including the greeters and the nurses and doctors, the EMS workers, the police and the Antigua and Barbuda Defence Force personnel, vendors and businesses that provide services to the cruise passengers in Heritage and Redcliffe Quays, tour operators and taxi drivers and others who are employed by the public sector who are compelled to have contact with those arriving at our ports.
Earlier this week, Chief of Staff in the Office of the Prime Minister, Lionel "Max" Hurst said that while he would excuse workers who are pregnant or might be subject to developing blood clots from taking the vaccine, other civil servants were intent on "being obstinate" and were rejecting the jabs because they were listening to "silly people who are spreading lies and untruths and otherwise trying to dumb us down".
Responding to a query from President of the Antigua and Barbuda Public Service Association (ABPSA) Joan Peters about how unvaccinated public servants would finance twice-monthly tests for the virus if the government went ahead with the proposal to demand either vaccines or periodic testing, Hurst advised that people should "take the vaccine and you won't have that expense".
CMC