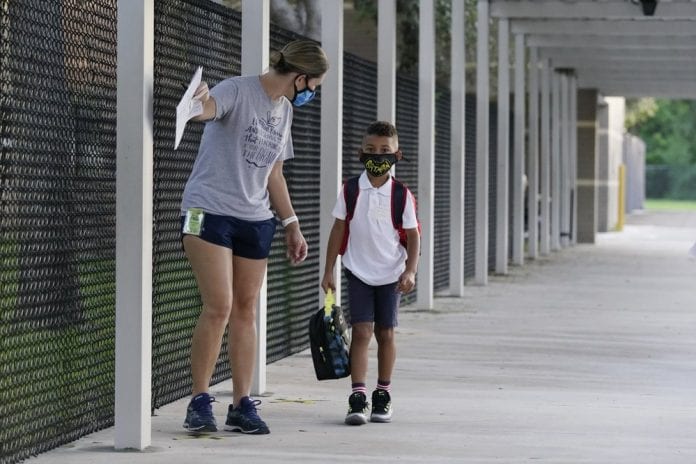 "Children should not wear face masks in school" was the stern message from Florida Governor Ron DeSantis on Tuesday, suggesting that local school districts should get rid of their mask mandates.
As the school year comes to a close in Florida, school districts have begun issuing protocols for the next school year. Governor DeSantis said that come August, he wants all school districts in the state to return to pre-pandemic operations.
"Our direction for the new school year is relatively simple: have a normal school year. I think that's where we need to be. These kids do not need to be wearing these masks. We need to be able to let them be kids," he said during a press conference in the state.
Two South Florida school districts have so far issued guidance for the next school year. Miami-Dade Superintendent Alberto Carvalho announced this week that masks will be optional for students come August. Palm Beach School District will also not require students to wear masks when the new school year starts in August.
But even an optional mask mandate wasn't satisfactory for some South Florida parents. In Palm Beach and Miami-Dade counties, scores of parents protested the mask mandate, saying they wanted it to end immediately.
The same happened in Broward County on Tuesday, where parents held a protest at the school board headquarters.
The Broward school district later issued a statement saying that the policy on this matter remains in effect for the remainder of the school year. Jamaican-born BCPS Superintendent Robert Runcie says the guidelines for the next school year will be discussed and announced in June or July.