As the Caribbean diaspora in the United States marks the start Caribbean-American Heritage Month, the Chairman of the Jamaica Diaspora Taskforce Action Network (JDTAN), Leo Gilling has called on Caribbean-Americans to speak out against the increase in gender-based violence in the Caribbean.
Every June, Caribbean-Americans come together to celebrate the achievements of the Caribbean-American community and highlight its impact and contributions to the United States.
Gilling noted that while Caribbean-American Heritage Month presents the opportunity to bring awareness, information, and empowerment to the various Caribbean communities, it should also be used to highlight issues that affect the Caribbean, one of which is gender-based violence.
"Recently, in Jamaica and across many countries, there has been an outcry against gender-based violence. It is appalling to see the rash of violence that is now fully visible on camera and in the news. Incidents that were previously under carpets are coming to light. Our policymakers now have the evidence and responsibility to review antiquated laws and change unequal standards to bring justice to the perpetrators.  No one should suffer abuse in any form from anyone," he said in a statement.
Since the start of the year, several Caribbean islands including Jamaica and Trinidad and Tobago have seen an increase in the number of fatal victims of gender-based violence. In Jamaica, two politicians, Jamaica Labour Party's George Wright and People's National Party, Dr. Dayton Campbell have been embroiled in sexual abuse scandals.
Some members of the Caribbean-American diaspora in South Florida, including Jamaican-born Youth and Community Advocate Lavern Deer, Jamaican-American religious leader Father Horace Ward and Dr. Allan Cunningham, Global Jamaica Diaspora Council Representative for the Southern States, have spoken out on the increase in violence against women and children in Jamaica, calling for a change in gender-violence laws.
Gilling said that Caribbean representatives in the United States should continue to advocate for a change in laws to ensure the protection of Caribbean women and children.
"This month, and every month, I call upon our representatives to advocate for bills and laws and policies that focus on ensuring justice and safety for women and children," he said.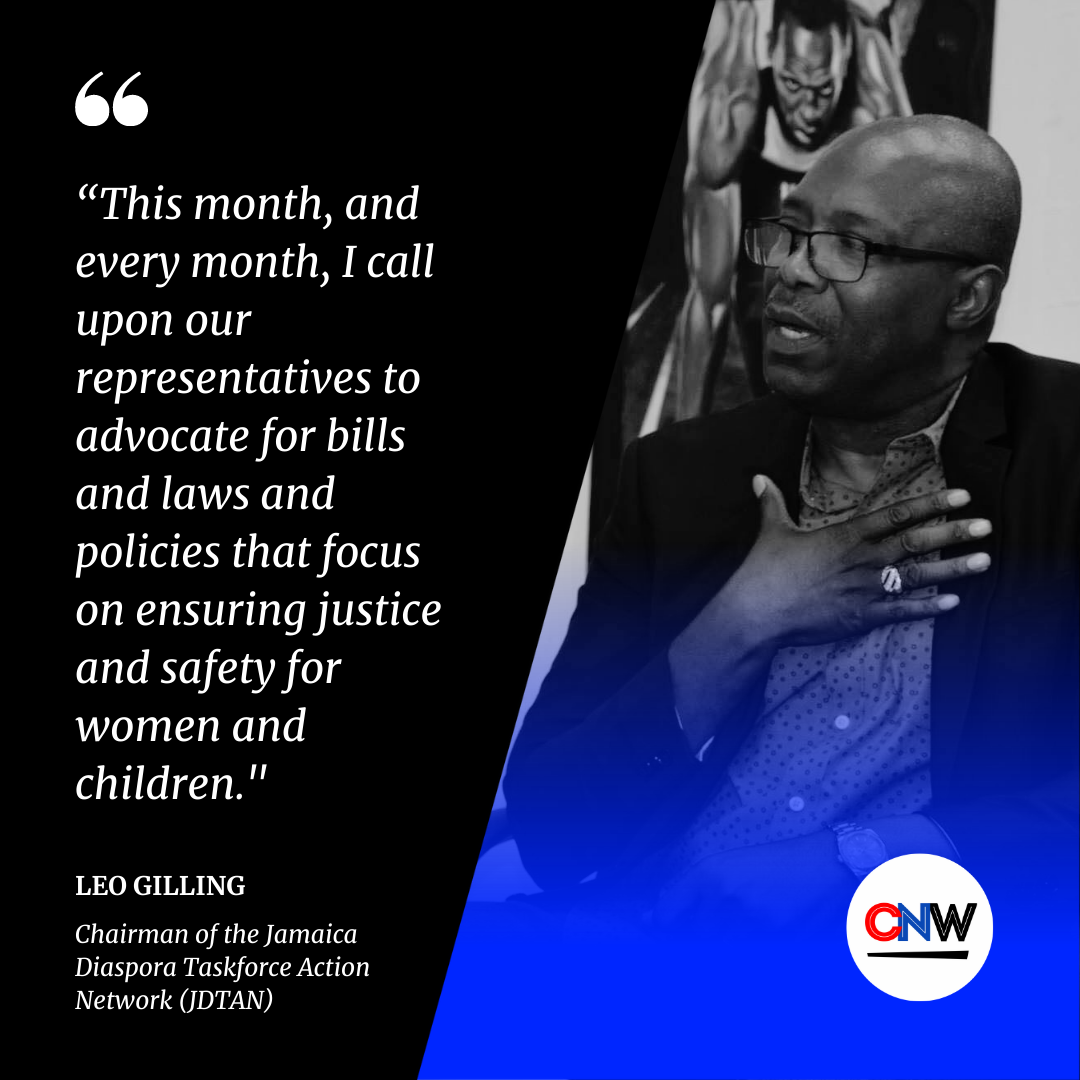 "I also ask our clergy to maintain and enhance the moral and social development of our households and communities. As the Caribbean Diaspora, we have an integral part to play, so let's wheel and come again," Gilling added.
Based on the latest census numbers, the Caribbean American population in the US today is over 44 million people. Many Caribbean-Americans populate the areas of South Florida, the city of New York, and Atlanta, Georgia.
Gilling said he commends those Caribbean-American leaders who have put themselves aside and jumped to the cause of their fellowmen, showing support for the Caribbean region.