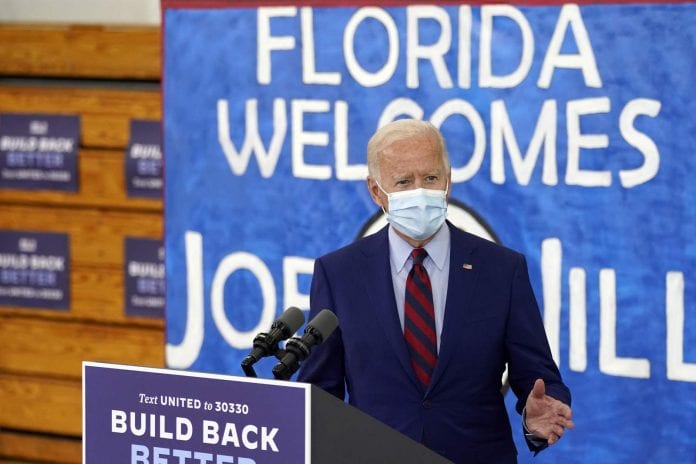 After energizing voters in Miami last week, democratic Presidential nominee Joe Biden will visit Broward County on Tuesday.
Biden will deliver remarks in Pembroke Pines on his vision for older Americans and then later, he will attend an event in Miramar to encourage Floridians to make a plan to vote.
In the last few weeks, the Biden/Harris ticket has zeroed in on Caribbean-Americans. During his visit to Miami last week Monday, he promised to maintain communication with Haitian-Americans and vowed to halt deportations for Haitians during his first 100 days as President.
He also stated that he would immediately review the Trump administration's decision to terminate TPS, offer a path to citizenship for TPS holders and reinstate the Haitian family reunification parole program if he wins the presidency.
Broward County is home to one of the largest percentage of Jamaican-Americans in the United States. Many Jamaicans living in the U.S. have already thrown their support behind Biden and Senator Harris, who is Jamaican-American.
It is likely that Biden will continue to appeal to African-Americans and Caribbean-Americans in the coming weeks, leading up to the November 3 election.