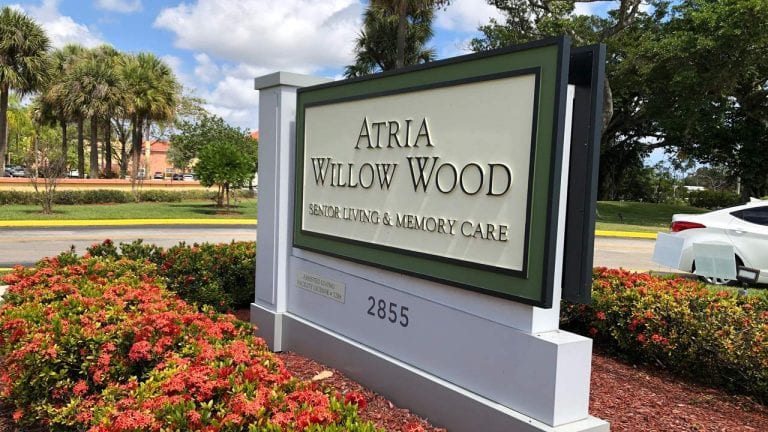 Miami-Dade, Broward and Palm Beach Counties have reported the highest number of COVID-19 cases in its senior care facilities.
A list published by Governor Ron DeSantis on Saturday shows all the elderly-care facilities in Florida that have confirmed cases of the coronavirus. A total of 303 facilities were listed.
While the number of cases per facility was not provided, the facilities have been labelled by county. Miami-Dade County has the highest number of 54, followed by Broward County and Palm Beach County with 39 each. All three counties also lead COVID-19 cases in the state.
In total, there have been 1,785 cases of COVID-19 in long-term care facilities, resulting in 175 deaths as of Sunday.
To see the complete list of facilities, click here
https://s33330.pcdn.co/wp-content/uploads/2020/04/LTCF-List.pdf
Facilities by county

| | |
| --- | --- |
| Alachua | 2 |
| Baker | 2 |
| Bay | 0 |
| Bradford | 2 |
| Brevard | 6 |
| Broward | 39 |
| Calhoun | 0 |
| Charlotte | 5 |
| Citrus | 1 |
| Clay | 6 |
| Collier | 5 |
| Columbia | 0 |
| Desoto | 2 |
| Dixie | 0 |
| Duval | 8 |
| Escambia | 11 |
| Flagler | 0 |
| Franklin | 0 |
| Gadsden | 1 |
| Gilchrist | 0 |
| Glades | 0 |
| Gulf | 0 |
| Hamilton | 0 |
| Hardee | 0 |
| Hendry | 2 |
| Hernando | 0 |
| Highlands | 1 |
| Hillsborough | 4 |
| Holmes | 0 |
| Indian River | 1 |
| Jackson | 0 |
| Jefferson | 1 |
| Lafayette | 0 |
| Lake | 3 |
| Lee | 14 |
| Leon | 1 |
| Levy | 1 |
| Liberty | 0 |
| Madison | 1 |
| Manatee | 8 |
| Marion | 2 |
| Martin | 4 |
| Miami-Dade | 54 |
| Monroe | 0 |
| Nassau | 1 |
| Okaloosa | 2 |
| Okeechobee | 0 |
| Orange | 12 |
| Osceola | 1 |
| Palm Beach | 36 |
| Pasco | 2 |
| Pinellas | 25 |
| Polk | 5 |
| Putnam | 1 |
| Santa Rosa | 1 |
| Sarasota | 10 |
| Seminole | 4 |
| St. Johns | 1 |
| St. Lucie | 4 |
| Sumter | 3 |
| Suwannee | 1 |
| Taylor | 0 |
| Union | 0 |
| Volusia | 6 |
| Wakulla | 0 |
| Walton | 1 |
| Washington | 0 |