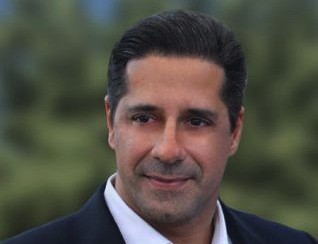 Miami-Dade Public School Superintendent Alberto Carvalho has joined the national call for less public school testing.
His call stems from a study that revealed the adverse effects of over testing.
The findings of the study – announced at a press conference held by the Council of the Great City Schools in Washington, D.C. showed that in the 2014-15 school year, over 400 unique tests were administered in the 66 Great City School systems, including South Florida districts.
The conference, was also attended by U.S. Secretary of Education Arne Duncan, Deputy Secretary John King, and other superintendents and school board members from
the nation's urban public school system.
According to the study, students spent 20 to 25 hours each school year taking standardized tests, and were required to take an average of 112.3 tests between pre-K and grade 12.
Several tests were not specifically related to college-or career-ready standards, and often did not
assess student mastery of any specific subject.
"It's not the quantity tests that is important, but the quality," said Carvalho, who has been campaigning with Broward and Palm Beach County superintendents to reduce standardized tests, particularly under the stress of the new Florida Standard Assessment computerized test, which experienced major technical problems earlier this year.
Teachers and parents told National Weekly that they are certainly feeling the strain on their children. Miami-Dade teacher Pearline Yearwood said the frequency of tests are "creating unfortunate fear in some students, resulting in some having serious nervous reactions. No child should see their academic pursuit as an ordeal."
Math teacher Lucinda Blades suggests that "the system should be restructured so students take an assessment test at the end of each semester leading to an annual assessment of students, schools, and teacher's assessment based on the average of the three tests."
Plantation parent, Robert Blessing, calls the current assessment tests "useless." He said his daughter, a Broward High student, scored high in math and reading, "but her reasoning skills are poor, and she needs improvement in her writing skills. So what do all these tests prove? More time should be spent on student's comprehensive education, rather than conducting so many tests."