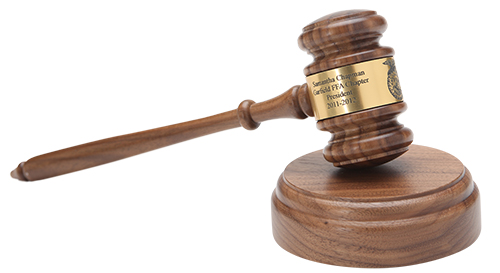 Jamaican murder convict faces second deportation after caught trying to re-enter the US
Jamaican national Horace Tajah is facing asecond deportation after spending four years behind bars after he was caught trying to re-enter the United States.
Convicted in a New York City gang case in 2010, Tajah was sentenced to prison and eventually deported back to Jamaica and barred from the United States for life.
Prosecutors point to the drug, gun and murder convictions on his record to suggest that his motivation in trying to re-enter the United States was to commit more violent crime.
On Monday, a federal judge set the stage for Tajah's second deportation back to Jamaica by sentencing him to time served – he's been in custody since his arrest four years ago – and three years of probation.
Just months after his removal, he tried to re-enter the United States by crossing the Peace Bridge on a commercial tour bus. He was caught, and so was his wife, who later admitted to lying about her husband's identity during the illegal border crossing.
"I wasn't coming here to commit any crimes," Tajah told U.S. District Judge Lawrence J.Vilardo . "I committed a lot of crimes when I was younger, but I'm older now."
Unlike most illegal re-entry cases, Tajah's prosecution attracted attention because of his previous criminal record in New York City, where he was convicted on multiple federal charges in 2010.
The charges included drug dealing, weapons possession and conspiracy to commit murder. He was sentenced to six years in prison and eventually deported to Jamaica.
"While in Jamaica, he received various threats and attempted to relocate to Canada where he still didn't feel safe," said defense lawyer John P. Pieri.
Pieri said the threats stem from Tajah's cooperation with federal prosecutors in the 2010 gang case and that, even now, his client fears a return to Jamaica.
LaTanya N. Notice, Tajah's wife, who is also a non-citizen from Jamaica, had previously pleaded guilty to making a false statement and will face a recommended sentence of up to six months in prison when she is sentenced by Vilardo. She also will face possible deportation, a punishment she hopes to avoid.