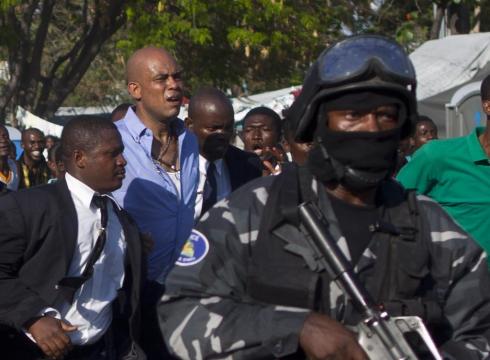 The Office of the President of Haiti has described as "a terrorist act" last weekend's attack on a presidential motorcade returning from the Artibonite department as preparations continue for the launch of the caravan of change scheduled for May 1.
Angry demonstrators are reported to have set up barricades protesting the decision taken by former president Michel Martelly to divide the commune of Arcahaie in two.
President Jovenel Moise, who was sworn into office in February replacing Martelly, was not hurt during the attack on Friday night with The Office of the Presidency congratulating "the specialised units of the National Police of Haiti in charge of the security of the Head of State for their promptness and professionalism".
The statement also reminded "everyone that the establishment of a democratic society can only be achieved through the principles enacted by the law".