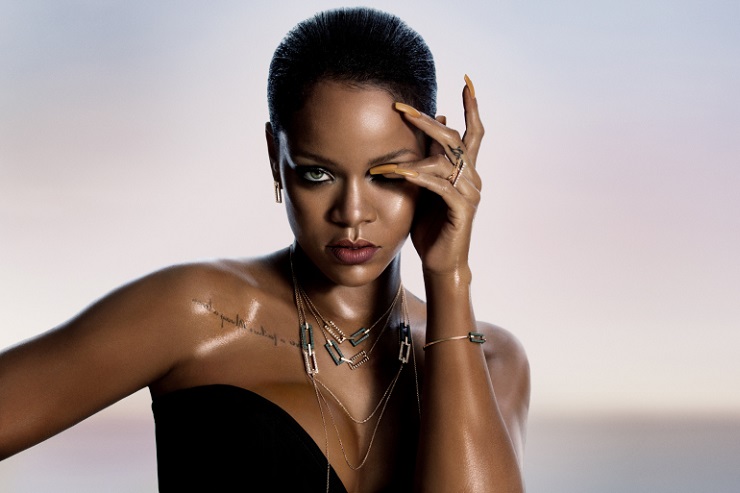 The Barbadian-born international pop star has teamed up with Swiss luxury jewellery and watch designer Chopard to introduce the new "Rihanna Loves Chopard" collection of high jewels that will debut in stores this summer.
The collection of pieces are set to blend urban chic with classic glamour.
"Rihanna and I collaborated closely on the collections, so you can feel her unstoppable energy, strong creativity, and inherent sense of design in every essence", said Swiss jeweler's co-president and creative director Caroline Scheufele.
"With her unique style, she redefines the way people see and wear jewelry" Scheufele said in a statement from the company.
"I have always been in love with Chopard's exquisite jewellery, so to actually design collections with them is something I still can't believe," Rihanna said. "It was a really incredible process and I learned so much. I cant wait for everyone to see it".
The first collection will feature nine pieces crafted from 18 carat rose ethical gold mixed with a jungle-green shade hand-picked by Rihanna, will be unveiled in full later this month and will be available to purchase in June.
The second range- The Haute Joaillerie collection- will debut next month as part of the 70th anniversary of the Cannes Film Festival, to celebrate Chopard's 20th year as the official partner of the world-famous movie event.