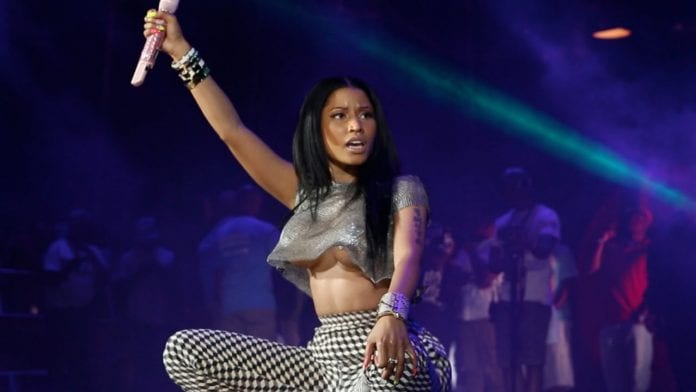 Trinidadian-born rapper Nicki Minaj is now the woman with the most Hot 100 Billboard Hits in any genre. Minaj gained the distinction by overtaking Soul Diva Aretha Franklin on the Billboard Charts.
Franklin held the record for the last 40 years, until earlmid-March when Minaj drew level with her at 73 hits with her feature on Gucci Mane's Make Love single.
The release of three singles No Frauds, Regret in Your Tears and Changed It with her label mates Lil Wayne and Drake, which charted at No. 14, 61 and 71 respectively, pushed her tally to 76 hits.
However Aretha Franklin still has the most hits as a lead artiste as most of Minaj's hits are due to the fact that she is a featured vocalist on a song.
Minaj took to Instagram to show her gratitude and thank her fans:
"Man, I tell ya…God said he ain't done showing off yet. Lol. Walked off stage to find out history was made yet again today… To my fans: I …. love you guys more than I'll ever be able to put into words."