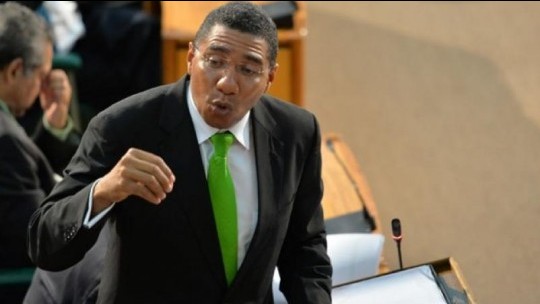 KINGSTON, Jamaica – The Jamaica government Wednesday said it would not appeal the ruling by the Constitutional Court that struck down the National Identification and Registration Act (NIDS) as unconstitutional.
New bill to be drafted
Justice Minister Delroy Chuck told a news conference that the Andrew Holness government, would, rather than appeal the judgment, plans to have a new bill drafted and presented for scrutiny by a joint select committee of Parliament.
The challenge to the Act was brought by the general secretary of the main opposition People's National Party (PNP), Julian Robinson, who argued that certain provisions of the law infringe some of his Constitutional rights.
Proposed law had no legal effects
Last month, the Court comprising Chief Justice,Bryan Sykes and justices David Batts and Lisa Palmer Hamilton, said the law had no legal effects.
"Having declared some of the provisions in violation of the charter, we are of the view that what was left could not stand, because it was so bound up with the other provisions, that there was no way it could survive by itself, and the other was: that what was left would still be in violation of the constitution.
"We were of the view that what was left, could not stand by itself, we are of the view that the National Identification Act be declared null and void and of no legal effect…. that is the decision of the court," the Court ruled.
The government had initially indicated that it respected the Court's decision and would spend some time reviewing it before deciding what its substantive response would be.
The government had argued that the NIDS was intended to be the main statute to enable the establishment of a National Identification System, commonly known as NIDS.
The bill was passed in Parliament in November 2017 with more than 260 amendments.
Chuck said the new bill should be tabled in Parliament by September with the intention of having it passed by November.