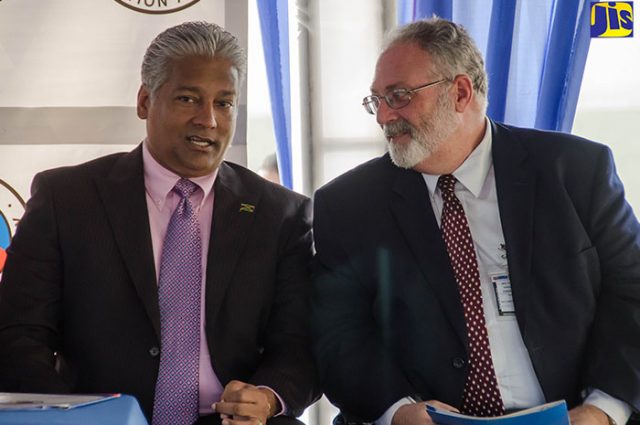 Jamaica has achieved the highest ranking for implementing international civil aviation standards in the English-speaking Caribbean.
The result from the International Civil Aviation Organization (ICAO) Validation Mission in June 2016 indicated an effective implementation of international standards at 82.38 per cent.
This distinction was disclosed by Director General of the Jamaica Civil Aviation Authority (JCAA), Nari Williams-Singh, at the official opening of the new air traffic control tower at the Norman Manley International Airport (NMIA) earlier this week.
"The significance of this achievement is even more evident, considering that the global average is currently at 63 per cent and that of the North American, Central American and Caribbean region is 69 per cent," he explained.
According to Williams-Singh, Jamaica's compliance through the JCAA has been on an upward trajectory, having achieved 54 per cent in a 2007 ICAO audit and 67 per cent in a 2012 follow-up Validation Mission.
He said further confirms Jamaica's status as a leader in civil aviation administration, adding that the JCAA is committed to maintaining its status as a leader in the region and to be on the cutting edge at all times.
"We are also committed to working with our partners to improve, innovate and continuously adopt new and more effective solutions, while never compromising or dropping our guard when it comes to aviation safety, security and reliability."
Williams-Singh said the new tower conforms to and performs in accordance with the international standards of reliability, safety and operations, which are required for air-navigation systems across the world.
Photo credit: Jamaica Information Service