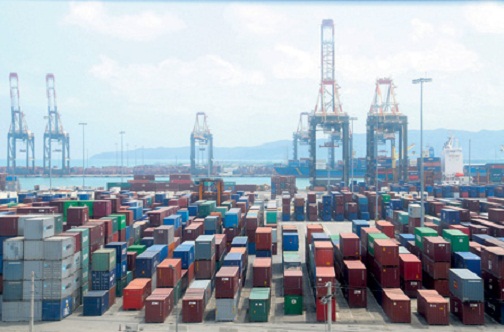 Jamaica Customs says they have collected over J415-billion in revenue for the month of September surpassing the government's target of J$12.95 billion.
So far for the period April to September, the government agency said it had collected J$87.9 billion, more than J$9.6 billion above the target set by the Ministry of Finance and Planning (MOFP). This is in comparison to the same period last year when Jamaica Customs collected J$74.5 billion.
Jamaica which has a four-year External Fund Facility (EFF)) with the Washington-based International Monetary Fund (IMF), said that to date, 55 per cent of the annual target set by the MFOP has been attained.
"The Jamaica Customs Agency continues to improve its business processes through automation with the implementation of the Automated System for Customs Data (ASYCUDA World) which will result in greater efficiency and client service improvements.
"To increase collections, additional revenue enhancement measures will be implemented for the remainder of the fiscal year, as we facilitate trade and protect our borders for the ultimate goal of collecting much needed revenue; thus assisting in stabilizing the Jamaican economy," The MFOP said in a statement.