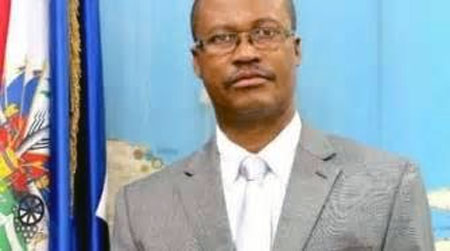 Haiti to clamp down on student fraud
Education officials in Haiti, say they will take drastic measures against students and schools that were engaged in fraudulent activities during the state examinations this year.
Several acts of student fraud
Director General of the Ministry of National Education, Meniol Jeune, told a news conference that several acts of fraud, including the use of phones during exams, falsification of names and serial numbers, as well as copies of exam papers were detected.
He said the guilty pupils will be prohibited from participating in official tests and the schools concerned would also be banned for two years.
He said depending on the seriousness of the fraud, the schools may have their classes banned and the private institutions facing the possibility of having their licenses withdrawn.
Jeune said that the list containing the names of the schools will be published in accordance with the Haitian Penal Code dealing with forgery.
Principals could be suspended
The education official said that school principals also face the possibility of suspension as well as having their schools present quarterly reports on the operations of their institutions.
Jeune said that in addition, the more than 60 school directors who lied about the actual amount of fees deposited on the account of the Departmental Directorate of Western Education (DDEO) on behalf of the candidates, could also face further action pending the outcome of the court cases.
He said the Ministry of Education has taken the precautionary measure of having those directors submit before November 10, 2017, their list of year-end decisions for the 2016-2017 fiscal year among other criteria.
Director of the National Office of State Examinations (BUNEXE), Renan Michel said that students who did not get the pass marks required to enter a specific school arranged with the director from another school of the same year, to go to higher class.
He said for 2014 – 2015 academic year, BUNEXE registered 526 students and 300 schools involved in this type of dishonest operation.
He said those students "playing smart" will be forced to resume classes for which the average pass was not obtained if they wish to continue their studies.
For more on Haiti's schools, click the link: Haiti worried about illegal drug use in schools