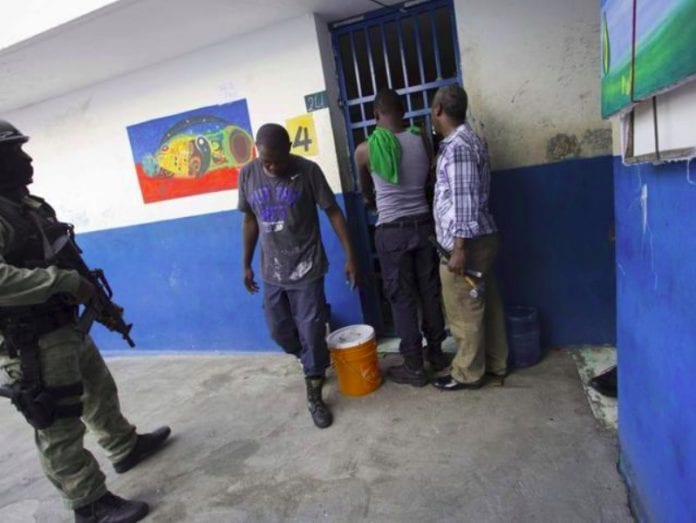 A new Inter-American Development Bank (IDB) report indicates  that between 1999 and 2017, 79 percent of prisoners in Haiti were detained without being sentenced which according to the report is  above the Latin American and Caribbean region average of 44 percentage for the same period.

According to the report in the last 10 years the region has introduced major criminal reforms to speed up procedures and speed up judgments that in most cases have led to a downward trend in relative terms. Nonetheless, the number of persons deprived of their liberty without conviction remains high.
Haiti heads the list
On a list of 24 countries, Haiti heads the list with 79 percent of people detained without conviction followed in by: Paraguay 2nd (78 percent), Bolivia 3rd (72 percent), Dominican Republic 4th (72 percent) and Uruguay 5th (69 percent).
TT has least number
The 5 countries with the least number of people in non-sentenced custody are: Belize 20th (23 percent), Panama 21st (7 percent), Jamaica 22nd (6 percent), Nicaragua 23rd (6 percent) and Trinidad and Tobago 24th (3 percent).

The IDB report explains that pre-trial detention is used to mitigate three potential risks to the accused : harm to the community (danger), interference in an investigation or escape "Unfortunately, most judges in Latin America use a criterion subjective "to interpret these three risks" adding "The high levels of impunity and pre-trial detention are related to the low ability to apprehend and prosecute the perpetrators (effective investigation), as well as to try and punish the accused (judgment effective)."

For the report, the profile of each country was compared and it was observed that countries such as Argentina and Jamaica spend more on the police, while Brazil and the Dominican Republic focus more on justice.
Prison time increasing in region
The report highlights that "To achieve better spending in criminal justice services, the region needs more jail time and harsher sentences for the most dangerous criminals." However, the IDB wonders if the region is moving in the opposite direction. Between 2002 and 2014, the penitentiary population of the region doubled in 17 countries, totaling nearly 600,000 to 1.2 million, with an annual growth rate of 8%… "If the prison population continues to to increase at the current rate, in 2030, the region will have about 3.4 million people deprived of their liberty and an additional public expenditure of at least 13 billion additional dollars" estimates the IDB.

The report suggests that the reduction of unjustified prolonged pretrial detention is the most advantageous measure to improve the quality of public spending on the security of citizens.