Haiti counting ballots; results may take days
Vote counting has begun in Haiti's repeatedly derailed presidential election. This election was marred by acts of violence and the arrests of several people for various voting irregularities. Haiti counting ballots on Sunday, Novemeber 20, 2016.
No official results are expected to be issued for eight days, and the Provisional Electoral Council (CEP) executive director Uder Antoine has said it might take longer than that.
At least six million Haitians were eligible to vote for one of 27 presidential candidates. They also voted for members of both houses of parliament in elections that had been repeatedly delayed.
Meanwhile, the Anti-Fraud Emergency Center of the Ministry of Justice said it had already received more than 300 reports of fraud. 80 percent of the calls received were linked to the voting centers.
Read More: Danny Glover endorses Narcisse for President
The police said that at least 13 arrests had been made during the polling on Sunday and reminded persons of article 201 of the Electoral Decree of March 2, 2015. This stipulates that anyone who violates the election rules "is punished with imprisonment. This could include six (6) months to three (3) years and a fine of ten thousand (10,000) to one hundred thousand (100,000) gourdes.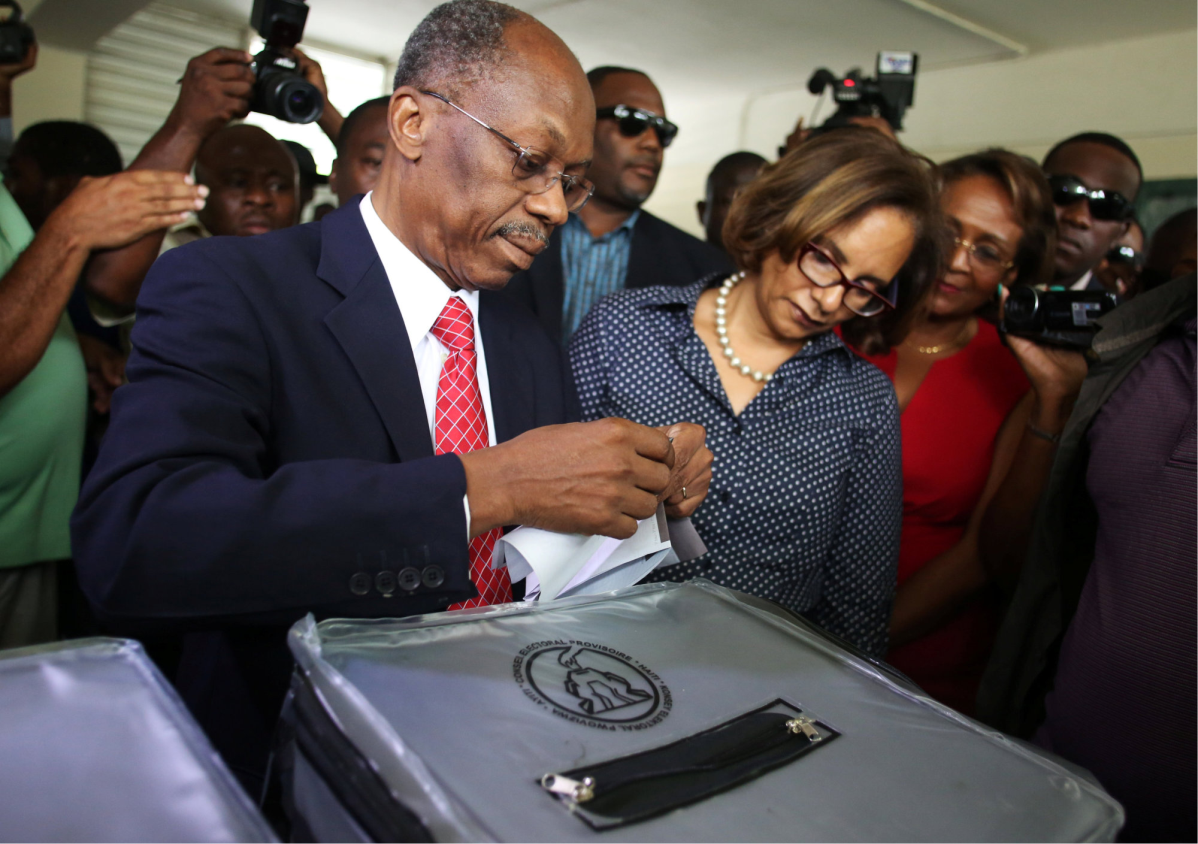 The head of the Electoral Observation Mission of the Organization of American States, Juan Raul Ferreira, said  he had urged all voters "to come out and vote en masse".
Read More: Haitian ambassador calls for the U.S to monitor Haiti's election
Haiti has been without an elected head of state after Martelly left office in February. Jocelerme Privert was elected as the Interim president.