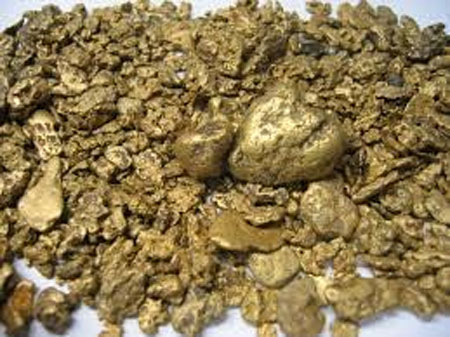 A couple, charged with trying to export millions of dollars worth of raw Guyanese gold, without a license, were granted self-bail when they appeared in court in that country on Monday.
The couple – Shazam Khan, 47 and his wife, Bibi Khan, 45, pleaded not guilty to the charge.
The presiding magistrate Ann McLennan, granted bail and ordered the couple to return to court on November 16.
In the court hearing, the couple's lawyers said the Khans have been reporting to the police, whenever they are asked to do so, and as a result, they are not considered a flight risk.
According to police report, on September 20 the couple, who are not producers of raw gold, were held at the Cheddi Jagan International Airport, with 1,907 grammes of the mineral valued at GUY$14.6 million.
They were arrested shortly afterwards by the police.
For recent article on Guyanese gold, click the link: Guyana sees increase gold production