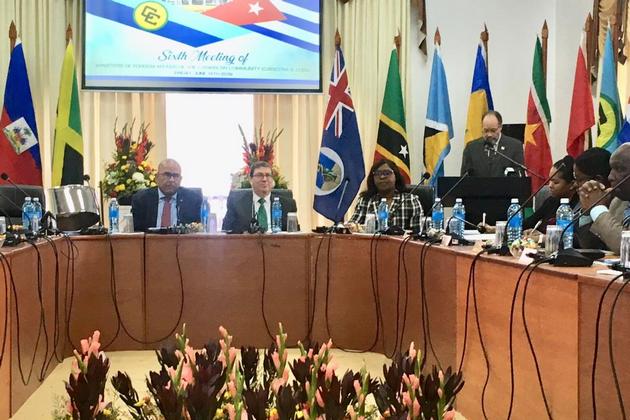 GEORGETOWN, Guyana, CMC – Caribbean Community (CARICOM) foreign ministers and their Cuban counterpart have ended a meeting here supporting efforts by the 15-member regional grouping to find a peaceful solution to the economic and political crisis in Venezuela.
The foreign ministers who met here under the aegis of the Sixth CARICOM-Cuba Ministerial Meeting, also adopted a resolution urging that the region be declared a zone of peace, condemning the United States decision to tighten its trade and economic embargo against Havana, as well as criticise the European Union over its decision to list a number of countries as tax havens.
In addition, the meeting agreed on the need to improve trade relations between CARICOM and Cuba, climate change, condemn the efforts of developed countries to dismantle corresponding banking mechanisms as well as the current "graduation" criteria for official development assistance so as to adequately reflect the reality and specific needs of Highly-Indebted Middle Income Countries, particularly Caribbean states.