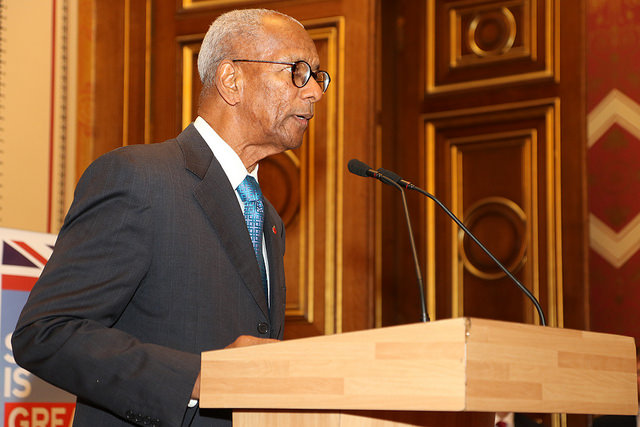 Recovery efforts currently underway in the British Virgin Islands (BVI) are being backed by international financial institutions.
This was disclosed by Premier Dr. Orlando Smith on Wednesday following recent meetings held with officials from the World Bank and International Monetary Fund (IMF).
Productive Discussions
"We had very productive discussions on the ways in which reconstruction can be financed, both short and long-term. I am pleased we have the full-support of the CDB", said Smith, who is also the Finance Minister.
He added that the banks are also interested in rebuilding local structures to withstand future 'extreme weather events' such as hurricanes Irma and Maria.
Aim to be model of resilience
"Our objective is to become a model of resilience in the region and a center of excellence in infrastructure. This will not only make us more resilient, but also more attractive as a tourism destination and international business center," Smith said.
Minister of Health and Social Security, Ronnie Skelton, as well as Director of the BVI London Office, Benito Wheatley, also attended the meeting which was held in Washington DC.
The talks were held as part of the annual World Bank/International Monetary Fund meetings.
Improved roads soon
Meanwhile, Works Minister, Mark Vanterpool, says residents will start to see better roads in about two months as the government will be filling the pothole-riddled thoroughfares with concrete and other material as a temporary fix.
The minister explained that the temporary solution is being employed because the territory's two asphalt plants were knocked out of commission by last month's hurricanes.
Vanterpool, however, noted that the condition of roads is worsening because of rainfall that continues to affect the already-battered British overseas dependent territory.
For more on the progress in the British Virgin Islands (BVI), visit the link: Tourism back on track in November – British Virgin Islands Premier