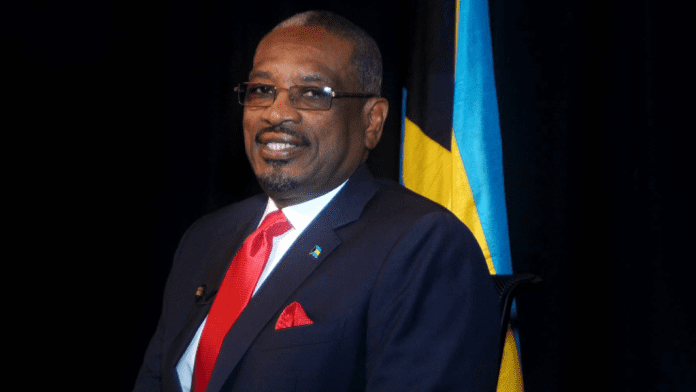 NASSAU, Bahamas – The Bahamas government says it has suffered a significant decline in revenue as a result of the coronavirus (COVID-19) pandemic and that the presentation of the national budget later this month will outline new economic and fiscal plans for the country going forward.
In a radio and television broadcast on Sunday, Prime Minister Dr. Hubert Minnis said that tourism, trade and commerce are all suffering devastating and deep blows as a result of the pandemic with 92 confirmed cases here so far.
"We are in very difficult and uncharted waters. Based on applications to NIB,(National Insurance Board) more than 25,000 people have been laid off or have lost their income to date. This number will likely increase.
"The initial numbers from the Treasury indicate that the tax revenues for April were just about one-half of what was collected in April, 2019. Our unemployment rate in the near term will likely exceed an unprecedented and extraordinary 30 per cent," Minnis added.
He said that the entire global economy is in freefall and in unchartered territory and that even the most powerful and developed countries in the world have entered into deep recession with very high unemployment and the loss of scores of businesses, especially in service industries like tourism, hospitality and entertainment.
Minnis said that the International Monetary Fund (IMF) predicts that the economic fallout will surpass that seen during the global financial crisis a decade ago and that "our closest economic partner, the United States of America, is now seeing job losses like that of the Great Depression".
Minnis said that by some estimates, the local economy may shrink by between 14 to 20 per cent during 2020, adding "this will represent a historic one-year decline. Tourism, the leading engine of our economy, is being devastated.
"Many businesses that closed during the lockdown are not confident they will be able to re-open once the restrictions are lifted. We are facing a stark reality that the vast majority of us have never seen in our lifetimes."
Minnis told the nation that in dealing with the economic impact of the pandemic, his administration is being "very clear with you about our economic situation and the state of government finances because we are going to have to make very tough decisions as a country.
"I will continue to lay out our economic and financial reality in order for you to appreciate the gravity of the situation we are facing.
"We must be prepared to do things differently both in the near-term and in the long-term in order for us to maintain some measure of economic stability in the near term. I have I have previously reported to you on the details of the US$120 million in additional allocations already provided to allow for the immediate health and economic response to the COVID-19 pandemic."
Minnis said that the upcoming budget on May 27th will outline the economic and fiscal plan for the country for fiscal year 2020/2021 which begins in July.
"It will be a budget that is shaped to match the unprecedented nature of the times we are living in. What I will say at that time is that your government will ensure that social welfare allocations are expanded to meet the basic food and other core needs of those economically displaced because of COVID-19.
"The upcoming budget will provide for the ongoing support of those still recovering from the ravages of Hurricane Dorian. We will ensure that no Bahamian goes hungry as we weather the economic hurricane caused by COVID-19."
Minnis said that the budget will also make provision for expanded capital works and will seek to stimulate domestic private construction. We will focus on both large and small civil works so that small contractors and their teams across the country can get as much work as possible to provide jobs and commercial activity in all the islands of our archipelago."
He said that these expanded works will bring income to thousands of families in need during this downturn.
"We will do what is necessary in the near term to preserve social and economic stability. We must also change the way we approach how our economy functions.
"I recently established the Economic Recovery Committee with an expressed mandate to be bold in their thinking and innovative in their approaches. For too long we have embraced a status quo model that is not suited for the times. I am pleased to report that the Economic Recovery Committee has been meeting regularly,' Minnis told the nation, adding The Economic Recovery Committee will soon provide an update to the public on their progress to date and their immediate plans".
CMC