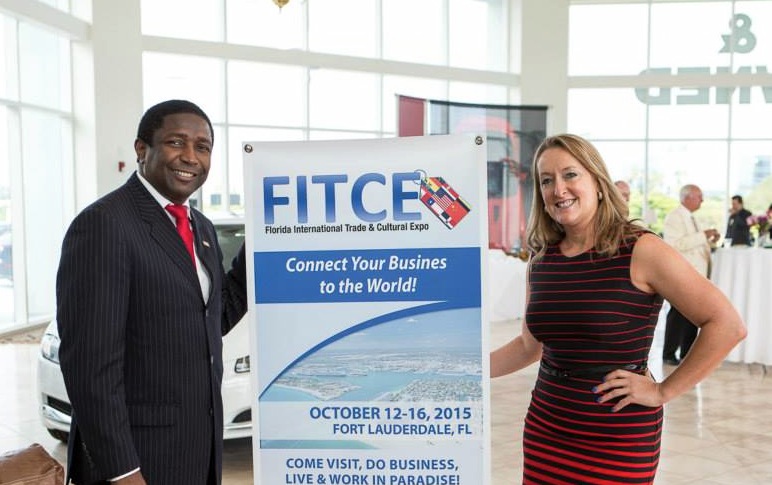 South Florida local business and commerce are set for a major uplift thanks to the upcoming, 2015 Florida International Trade and Cultural Expo (FITCE), set for October 12 to 16 at the Greater Fort Lauderdale Broward County Convention Center.
Over 200 international business and 400 stateside companies will participate in this landmark event. The expo will also feature Fortune 100 speakers, world leaders and global trade enterprises from over 50 countries. Local entrepreneurs will be able to get a hand-on educational experience, learning secrets to the success of these top class experts through business matchmaking, panel discussions, seminars and presentations – all in an effort to further grow and develop Broward County's economy. The FITCE expo will offer endless opportunities to learn about the latest trends and innovations from industry experts.
Top speakers include Thomas Wong, US Department of State, Office of Economic Policy and Summit Coordination; Anthony Mak, Director, Hong Kong Trade Development Council (New York Office); The Honorable Marco Midence, Minister of Technology and Communications, Honduras; and The Honorable E.P. Chet Greene, Minister of Trade, Industry, Commerce and Consumer Affairs for Antigua and Barbuda.
Highlighting the cultural elements of the South Florida region, FITCE will also feature several artistic works and performances throughout the expo to emphasize the lucrative creative industry operating throughout the community.
"Broward County and South Florida is well positioned geographically and culturally with over 120 spoken languages and an infrastructure of three international airports and seaports to be a major trade logistics hub," says Broward Commissioner and event organizer, Dale Holness. "With this in mind, when my peers at the Broward County Commission approved to co-sponsor FITCE last December, it solidified something I had been working on for years, to bring an expo that will highlight Broward County as the center for trade, which is also a goal of the Commission. Not only will FITCE provide international business matchmaking, panel discussions, and great keynote speakers, FITCE will also showcase the cultural diversity of our county. We are having the event to continue to grow and develop the economy in Broward County and South Florida."