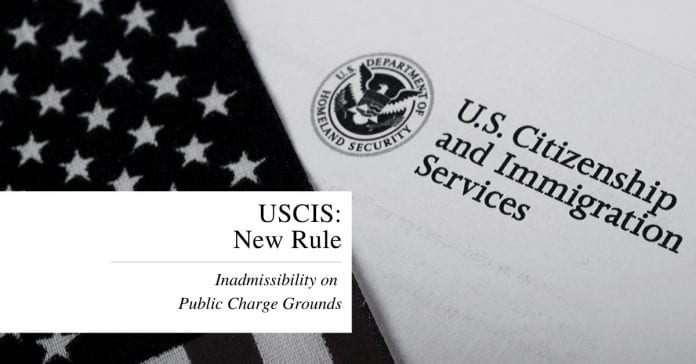 On July 29, 2020, the U.S. District Court for the Southern District of New York (SDNY) issued a ruling to block the Trump administration from applying the Public Charge policy, (which had been in effect since February 2020) during the coronavirus pandemic.  
The order prevents the USCIS and State Department from continuing to apply restrictive policies which forced immigrants to demonstrate they had financial resources or risk residency denial.
Under the rule, immigrants filing for residency were required to submit form I-944 inside the U.S. and form DS-5540 (for consular processing outside the U.S.).
The Trump administration appealed the order to the federal appeals court.
But on August 4th the 2nd US Circuit Court of Appeals ruled against the Trump administration, siding with the lower court which found that application of the public charge rule during the pandemic. The Trump administration is expected to file yet another appeal, but so far has issued no comment on the matter.
You can read more about the court ruling by visiting website at www.Immigratetoday.com and clicking on the Immigration Newsletter link in the upper left hand corner or by visiting the enewsletter site at: www.americanimmigrationcentral.com
** Contributions to this Column are made by Attorney Caroly Pedersen, Esq. of the American Immigration Law Center