Jamaican Dancehall artist Dovey Magnum was detained by US immigration officials when they carried out a raid at a location in Atlanta, Georgia on May 19.
Immigration and Customs Enforcement (ICE) officers arrested the singer, whose real name is Simsky Kimberly Harrison. She was later transported to the Stewart Detention Center.
Up to Friday evening, Dovey Magnum was still listed as an ICE inmate on their website.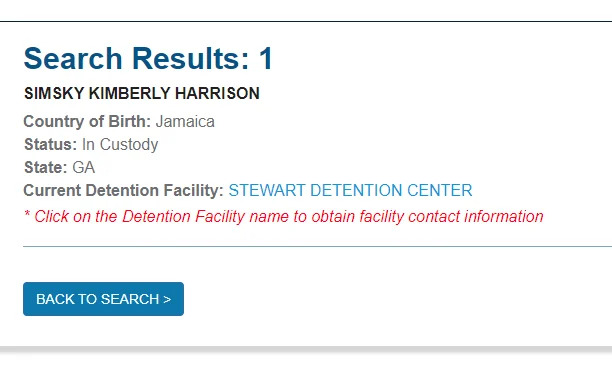 According to multiple reports, the artist has been living in the United States for well over a year without the proper documentation.
Dovey Magnum was advertised to headline Purity's all-white bash in Florida with Dexta Daps on May 23.
It is not yet known if she has been released from ICE or if she will be replaced at the event.
Immigration and Customs Enforcement (ICE) Agency enforces American federal laws governing border control, customs, trade, and immigration. In recent years, the agency has been aggressively cracking down on illegal immigrants in the United States.