The Lauderhill Regional Chamber of Commerce and Visit Lauderhill kicked off the eight-week Chinese Lantern Festival with a ribbon cutting ceremony and VIP reception on November 21st.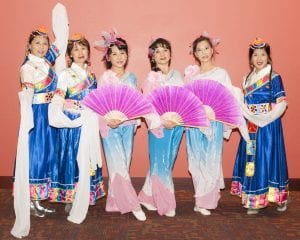 The Chinese Lantern Festival, produced by Hanart Culture, is a totally immersive experience among Chinese culture, where families will have the pleasure to take in multi-hued – The wild animal lantern displays, live entertainment, authentic Chinese food, hand-made gifts by Chinese craftspeople, and more.
Over 50,000 visitors are expected to attend the Chinese Lantern Festival during its 8-week stay at Central Broward Regional Park.
Guests of the VIP reception were treated to a kung fu demonstration, a preview of the festival and an all-around immersion into Chinese culture through food, music and
dance. Reception dignitaries in attendance included include: Broward County Mayor Barbara Sharief; City of Lauderhill Mayor Richard Kaplan; City of Lauderhill Vice Mayor Ken Thurston; City of Lauderhill Commissioner Margaret Bates; Broward County Park and Recreation Director Dan West; Lauderhill Regional Chamber of Commerce President Sharon McLennon, and Chinese Lantern Festival Producer George Zhao.
City of Margate Mayor Arlene R. Schwartz and Vice Mayor Anthony N. Caggiano also attended the event along with representatives from the City of North Lauderdale, Hallandale Beach, Miami Dade County and members of the Chinese American business community.
The Festival doors will be open Wednesday through Sunday evenings, until Monday, January 15, 2018.