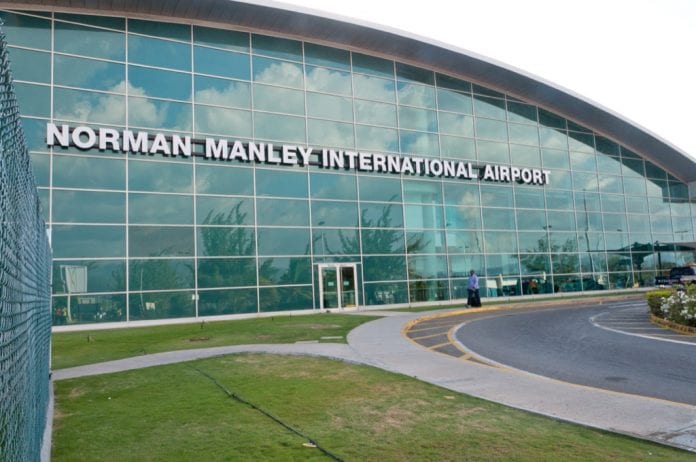 The government of Jamaica is now considering the potential use of a COVID-19 vaccine passport to reopen their borders and tourism industry more widely.
This is according to the island's Ambassador to the United States, Audrey Marks.
Jamaica reopened its borders to international travelers in June 2020, but new variants and COVID-19 spikes have limited travel from major markets like the United Kingdom and Canada.
The island also recently mandated that all travelers (including Jamaican nationals) must provide a negative COVID-19 before boarding their flight. Jamaica's Minister of Foreign Affairs and Foreign Trade, Kamina Johnson-Smith said that no one will be allowed to board without a negative test.
According to Ambassador Marks, a vaccine passport may be implemented as an option for Jamaican travelers that want to avoid the COVID-19 safety protocols.
"Yes, the government is considering the vaccine passport. I know there are at least two companies that are moving ahead now and should be able to provide that app. One company you might've heard about – CommonPass, they have approached us and there are a few other companies," Marks said during the first meeting of her 'Let's Connect With Ambassador Marks' virtual town-hall on March 4th.
The vaccine passport, also known as a digital health pass, is documentation that an individual has been vaccinated against a virus. It is the digital version of the physical "yellow cards" that were required as proof of vaccination against diseases like cholera, yellow fever and rubella when traveling to certain countries years ago.
With several COVID-19 vaccines now being administered across the globe, countries like the Seychelles, Cyprus and Romania have lifted quarantine requirements for vaccinated visitors. Other major countries like Russia and Singapore are also considering the implementation of the digital documentation to allow people to skip protocols, travel and move freely.
The passport is said to be the pathway to a complete recovery of the tourism-dependent Caribbean region. But while the passport may be imposed by governments for visitors, it may take longer for Caribbean nationals to have access to the document because of the slow vaccine rollout in several islands.
Jamaica, in particular, received its first shipment of COVID-19 vaccines on March 8. The government plans to vaccinate 65% of the island's population by March 2022.
Ambassador Marks said that until Jamaica achieves herd immunity, travelers that are vaccinated will still need to be tested, quarantine and wear masks, as long as those protocols are in place on the island.
"The vaccine is protecting you but you can still be a carrier and infect others," she said.
"So until we get to that critical point where a number of persons are vaccinated – I believe that before we get to that point, we will start looking at the vaccine passport but for the short-term, we are asking persons that when you go to Jamaica, still abide by the protocols," Marks added.