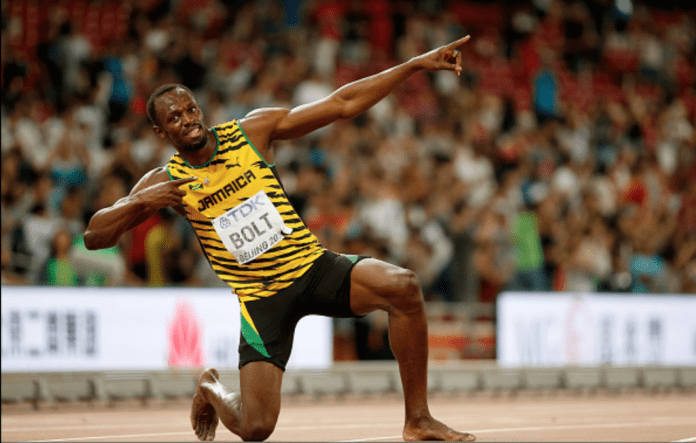 Usain Bolt wins IAAF 2016 Male Athlete of the Year Award
Jamaican and the world's fastest human Usain Bolt was awarded the International Association of Athletics Federation (IAAF) Male Athlete of the Year for an historical sixth time on Friday.
Bolt, previously won the award in 2008, 2009, 2011, 2012, and 2013. Bering named the IAAF male athlete of the year isn't surprising to track and field athletic fans based on Blots impressive performance at the Rio Olympics in August. In the Olympics, he won three gold medals in the 100m, 200m and 4X100m relay for his third consecutive Olympics.
Referring to winning the most recent award Bolt said, "It is definitely a big deal. When you get to be athlete of the year it means that all the hard work has paid off. So if I can win it for a sixth year, it means as much as the first one."
Although Bolt. 30, has announced his retirement from track and field in 2017 he told reporters "I live for the moments I walk into the stadium. I love competing, I dream of being in the stadium competing against the best."
Bolt ended the 2017 season unbeaten in six individual finals.
The runners up of the 2017 Male-of-the-Year Award weres Olympic middle-distance runner Mo Farah of Britain who won the 5,000m and 10,000m in Rio, and South African Wayde van Niekerk, who won the 400m in Rio in world record time.
The Female Athlete of the Year Award was won by Ethiopian middle-distance Olympian Almaz Ayana, 25, who also set a world-record of 29:17.45 in the women 10,000m in Rio. Her world-record time was 14 seconds faster than the existing 23-year old record.
The runners up in the female category were Jamaican sprinter Elaine Thompson, who won gold in the 100 and 200m in Rio and a silver medal in medal in the 4x100m relay, and Olympic hammer-throw champion and world record holder Anita Wlodarczyk of Poland.