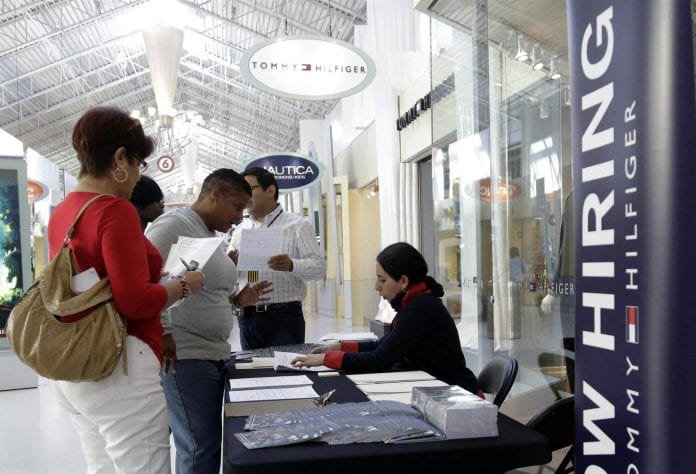 US employment rate of 4.6 percent lowest since mid-2007
The official November 2016 job report from the federal government announced on Friday morning, indicated the unemployment rate of 4.6 percent is the lowest since mid-2007. It's also the lowest since President Obama assumed office in January 2009 when the unemployment was hovered close to 10 percent.
The unemployment rate in October was 4.9 percent.
During November, American employers added 178,000 new jobs.  Over the last three months, increases have averaged 176,000 new jobs.
Since 2010, there have been 81 consecutive months of private-sector job growth in the US economy, the longest recorded consecutive growth.
The biggest job gains were reported to be in professional and business services and health care. However, job losses were reported in the manufacturing sector and surprisingly, with the arrival of the holiday shopping season, in the retail sector.
In immediate response to the recently announced jobs report financial analysts said it is unlikely that the results of the November 8 presidential elections had an impact on the November jobs report. Most agreed the relatively strong national job market is the result of policies and initiatives of the current Obama administration. This conclusion that the results of the elections had little or nothing to do with the November jobs report is substantiated by the fact that the US Labor Department surveyed employers about their employment activities a few days after the elections.
There is speculation that the positive November jobs report, enhances the possibility that the Federal Reserve could raise interest rates for the first time in a year when its board meets later this this month.